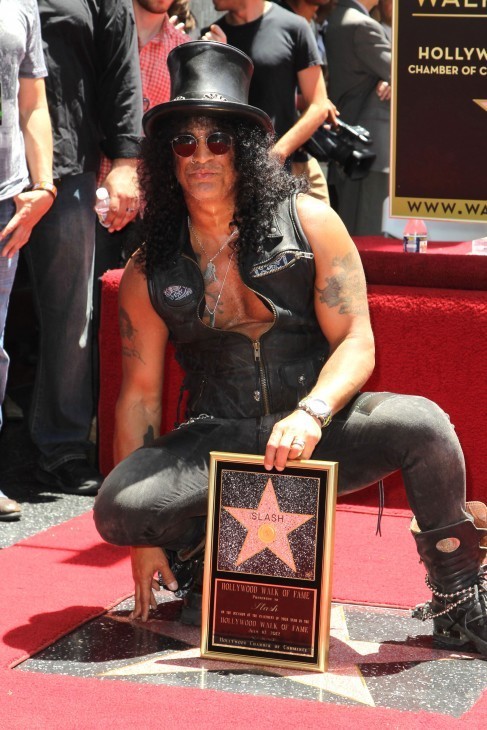 Here is guitarist Slash of Guns 'n Roses getting his star on the Hollywood Walk of Fame. A five-letter name makes it easy on the engravers, for sure.
And who joined him?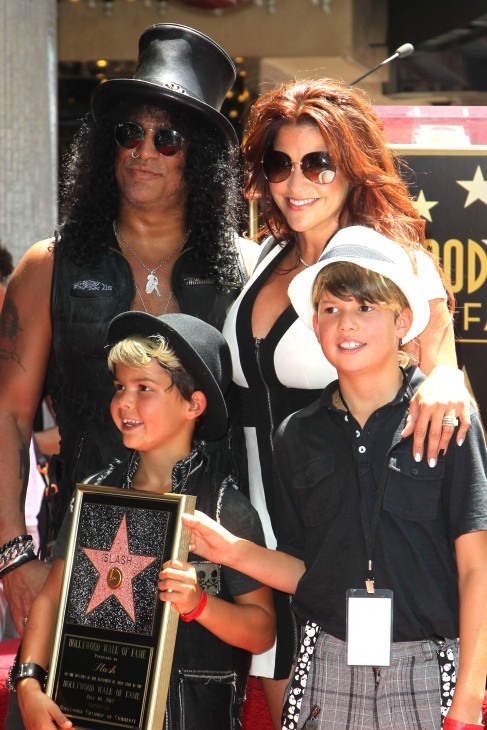 Yes, it's the child stars from The New Leave It to Beaver Show.
Kidding. Truth is, those are Slash's improbably clean-cut sons, Cash Anthony (age 7) and London Emilio (age 9). In the back is Mrs. Slash, Perla Ferrer.
Slash's star is at 6901 Hollywood Boulevard, in front of the Hard Rock Cafe. The Chamber of Commerce didn't stint on the praise in its official announcement:
"As a musician, artist, philanthropist, and iconic rock figure, the Grammy-winning, Rock and Roll Hall of Fame inductee Slash has left a lasting imprint on the world that cannot be measured in a few short words. His trademark sound is as original as it is unmistakable. His body of work has given us some of rock's greatest anthems. From television and radio to professional sporting events, his music continues to provide a soundtrack for life."
And he has a jolly hat.
And he gets around.