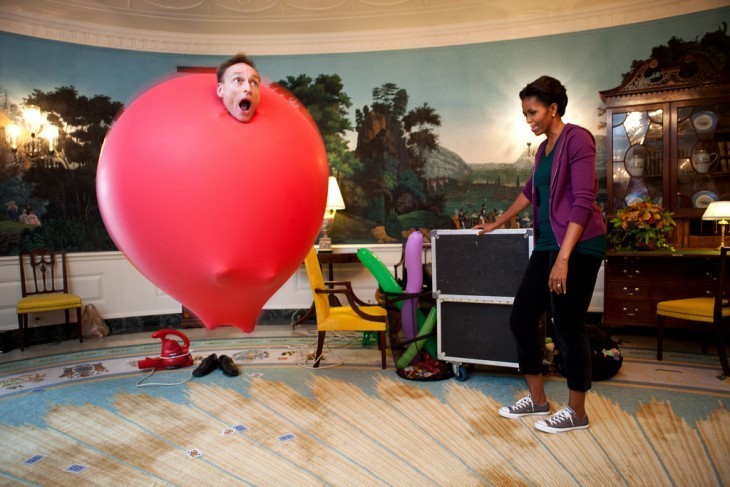 With four weeks left in the year, we hereby declare a winner in the competition for Weirdest White House Photo of 2011.
Most official White House photos involve boring Cabinet meetings, concerts in the East Room, etc, etc. This one, from October, involves First Lady Michelle Obama watching as a balloon artist does something very, very strange.
Here's the White House caption:
"Guinness Book of World Records holder John Cassidy performs a balloon act for First Lady Michelle Obama in the Diplomatic Reception Room of the White House, Oct. 11, 2011. Cassidy performed for kids on the South Lawn before the First Lady launched a challenge to break the Guinness World Records title for the most people doing jumping jacks in a 24-hour period."
Cassidy's official motto captures his job perfectly: "Comedy, magic, and really weird things with balloons." His Guinness record is for creating 747 balloon sculptures in one hour.
The photo is by Chuck Kennedy. Good luck topping this one in 2012, Chuck.