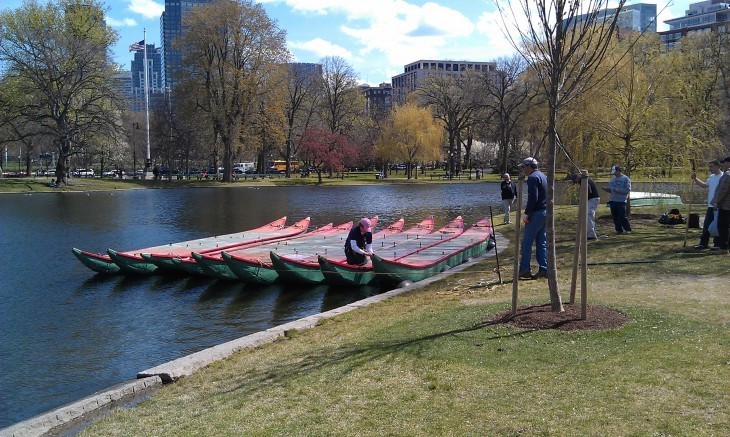 This is the day: The swan boats are coming back to the pond at the Boston Public Garden.
They look pretty naked right now, as workers put the pontoons in the water. (No swans yet on the scene, alas.)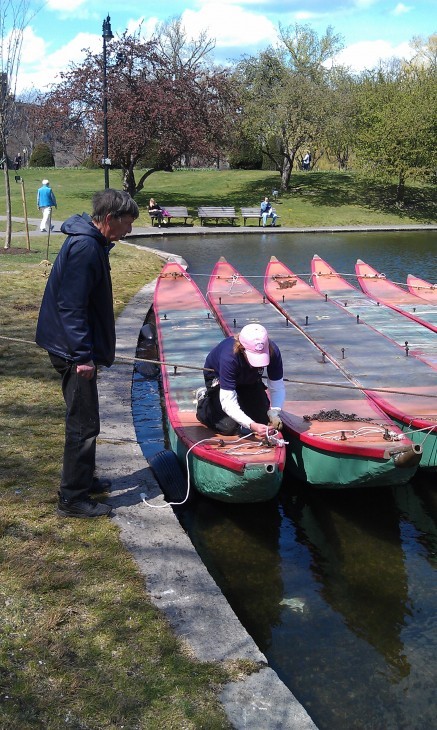 Two pontoons per boat. Benches go inbetween.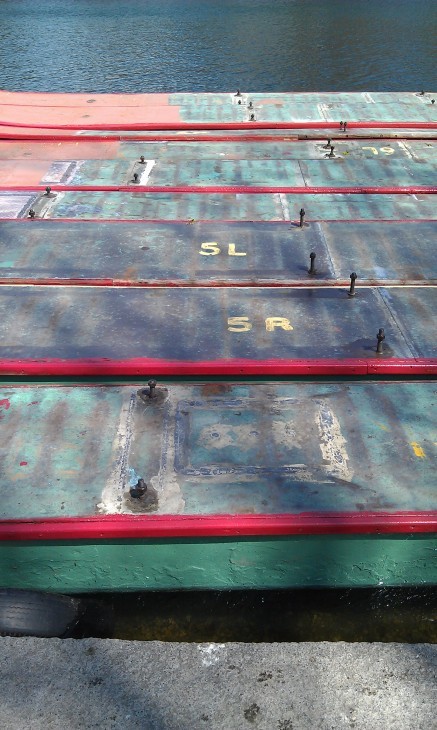 Here's how the swan boats will look when they're done: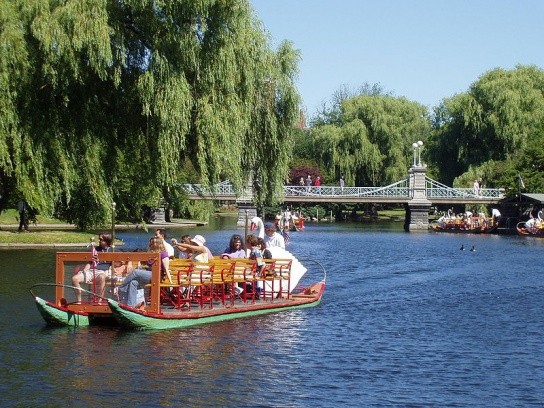 And a similar view at the moment: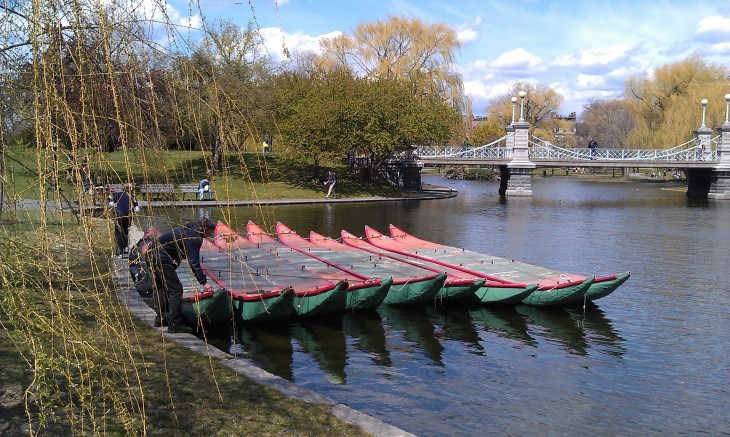 Still a long ways to go. But the pond was empty not so long ago. And the Boston Marathon is next Monday, so they've got to get those babies in the water this week.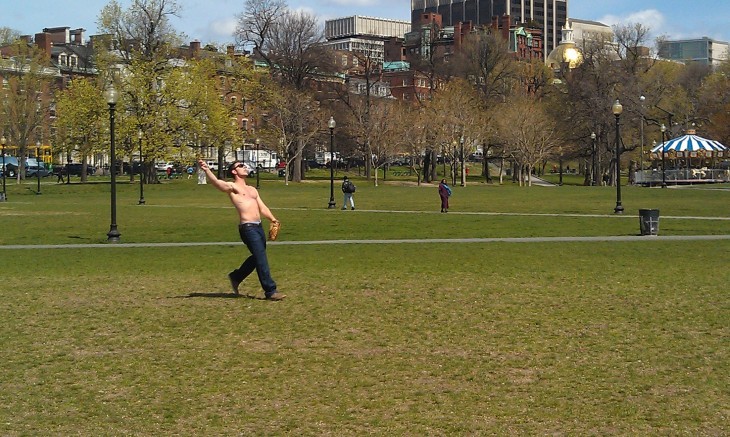 Near the naked swan boats: topless baseball. It must be spring.
See our earlier photos of the Boston Public Garden »