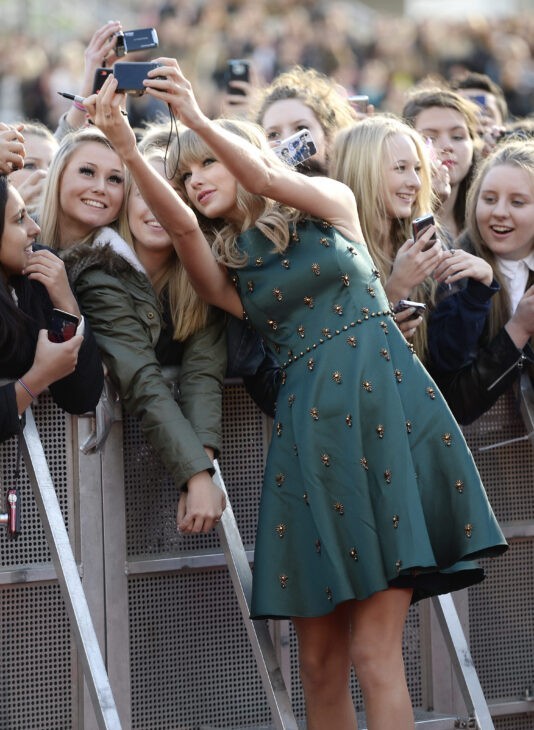 She's sold 26 million albums, put 43 songs on the Top 40 of Billboard's pop charts, and won seven Grammy Awards. At age 23 she just received country music's equivalent of the lifetime achievement award. How does Taylor Swift do it?
"By rights, she should be a fringe figure, a cult artist. But as 2013 rounds the corner toward 2014, as Swift puts a bow on her fourth album and begins work on her fifth, there's no mistaking it: Beyoncé, Rihanna, Gaga, Katy, Miley, ­Justin, Justin, Usher, Jay Z, Kanye—they're all vying for second place. How, why, is Taylor Swift the world's biggest pop star?"
New York Magazine wrestles with the question.