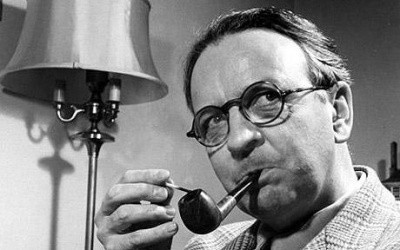 How did hard-boiled icon Raymond Chandler tackle his "most ambitious" book, The Long Goodbye?
On dinky little sheets of paper:
Chandler composed his novels on a typewriter, but instead of using American letter-sized paper, he used yellow half sheets, oriented 5.5 inches in width and 8.5 inches in length like a small portrait page. The rationale for this was to limit the amount of retyping required if Chandler elected to rewrite something on a page.
And rewrite he did:
Chandler's method of rewriting was radical. Rather than keeping most of what was in his current draft and making accretive changes to it, he started nearly from scratch, saving only the few words or phrases that resonated from the previous draft.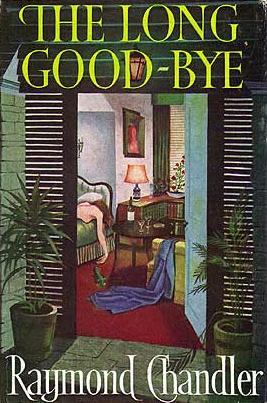 Crime writer Mark Coggins did the detective work in the historic Bodleian Library at Oxford.
Why are the papers of Chandler, a Chicago-born boy, doing in the Bodleian? They ended up there via Helga Greene, a British literary agent who was the literary executor of his estate. Chandler had proposed marriage to her in 1959, but died a month later of pneumonia and hard living.
Learn more about Raymond Chandler »