The second presidential debate between President Obama and Governor Romney is over, and the most important takeaway was the phrase "binders of women."
At least, that's the most important thing the internet community seemed to get out of it. While trying to explain why his administration in Massachusetts didn't have any women in top positions, former governor Mitt Romney said he tried.
"Well, gosh," he said he told his staff who had an abundance of male applicants, "Can't we find some — some women that are also qualified?"
"I went to a number of women's groups and said, 'Can you help us find folks?'" Romney added. "And they brought us whole binders full of women."
I was reminded of many years ago, when I lived in Boston. The company I worked for had many employees of color, but managment was all white. Half-jokingly I asked my boss, "don't you ever hire any managers who aren't white?" He said, "We'd love to hire some blacks, but we can't find any who will work hard."
Romney seems to see things in a similar light — he knew he probably should have had some women on staff, but golly, they just couldn't find any who were qualified! Sure, sure.
Instead of Romney's comment causing outrage, it caused a humor explosion on the internet. Romney should immediately take credit for creating jobs — hatchet jobs! Here we go, with a sampling of what "Binders With Women" has started. First, our very own creation: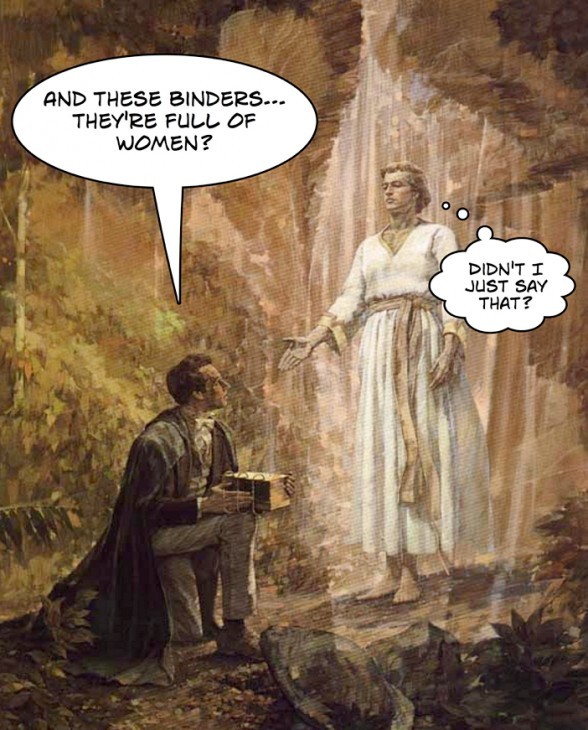 And here are a select few, seen floating around here and there: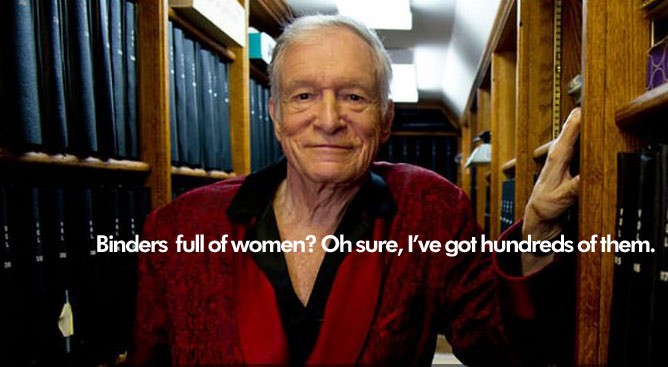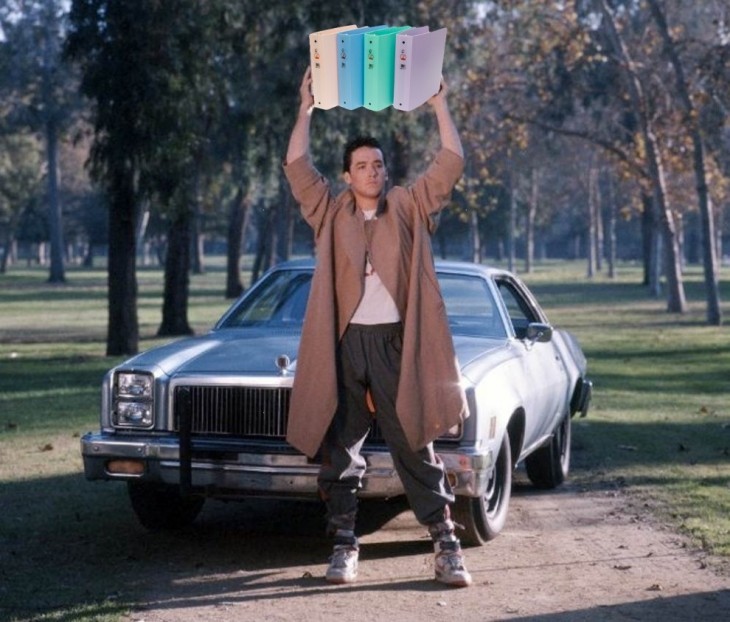 Many more here.
And don't forget to read the Who2 biographies of President Barack Obama and Republican candidate Mitt Romney, and our feature recapping the campaign, Presidential Campaign 2012.