Well, practically:
The case, which looks like a mini trunk, not only protects the bats from jostling and banging during transports, it also serves as a dehumidifier, drawing moisture out of the bats during the hot, humid American summers.

"In New York, Texas, Baltimore, you take your bat from the clubhouse to the dugout and it's like it's sweating from all the moisture," he said through his interpreter. "It's really shocking to see it."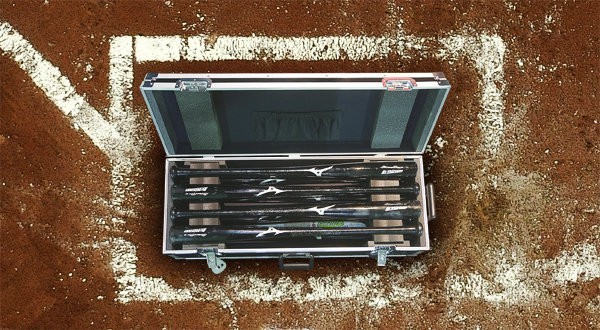 And yes, it is a cultural thing:
During a game for the Orix Blue Wave in Japan in 1999, Ichiro Suzuki struck out and returned to the dugout unusually frustrated. In a fit of anger, he destroyed his black Mizuno bat. Embarrassed, Suzuki wrote a letter of apology to the craftsman who had made his bats by hand from Tamo wood, grown on the Japanese island of Hokkaido.