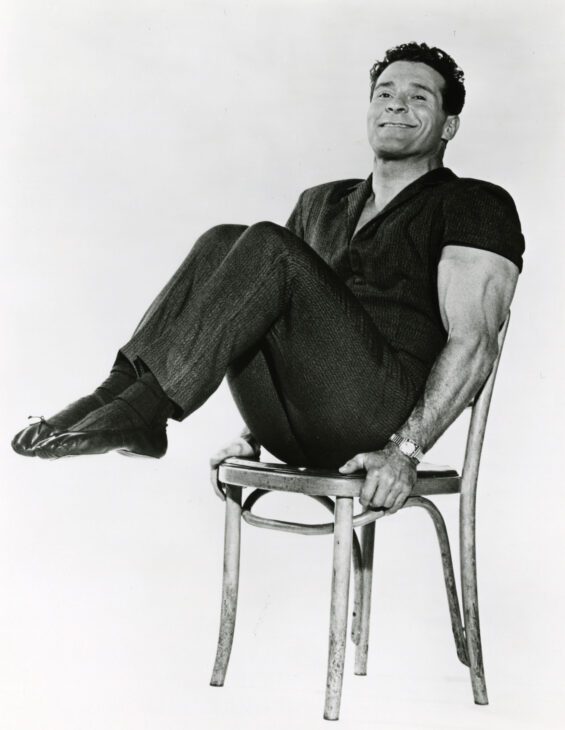 Yes those are ballet slippers you see on muscleman Jack LaLanne in the great old clips of his workout shows.
His official blog addressed the topic in November:
"Many of you fans have been writing to us asking why Jack wore ballet slippers to work out in… In those days tennis shoes were not popular, and only used to play
tennis in… Most show business people and Hand Balancers wore ballet
slippers, and Jack being a Hand Balancer, that was what he wore!"
"Hand balancer," it turns out, is an old-fashioned term for tumblers and acrobats who specialize in handstands and other arm-strength routines. The chair pushup seen above was one of Jack LaLanne's favorites.
See our full biography of the late Jack LaLanne >>