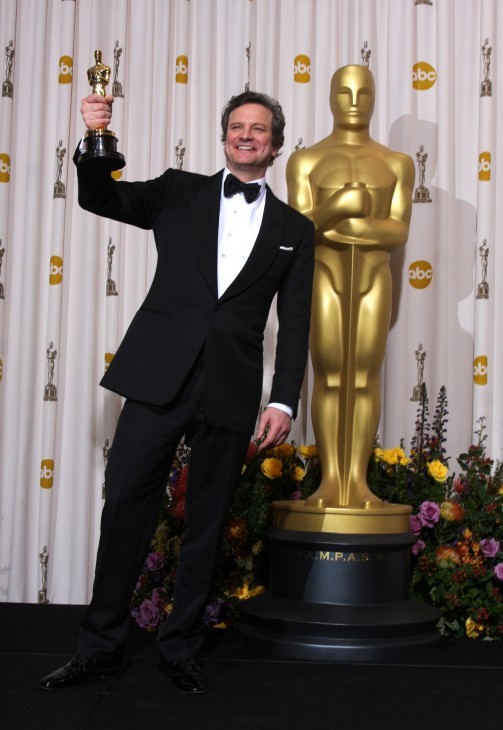 Somewhere, King George VI is smiling.
Oscar nominations for 2011 were released this morning, and The King's Speech led the way with 12 overall nominations.
Here are your acting and directing nominees for the Oscars of 2011. Click any link for the biography:
Best Actress
Best Actor
Best Supporting Actress
Best Supporting Actor
Best Director
The King's Speech was nominated in every one of the acting and directing categories except for best actress. True Grit was next with 10 overall nominations, and yup, Hailee Steinfeld got her nomination as best supporting actress. Good old Uncle Oscar!
Jeff Bridges is up for best actor for the second year running, but Colin Firth has to be the favorite in that category. He's never won an Academy Award, and both Bridges and Bardem have. Franco and Eisenberg probably won't challenge him — they're too easy for voters to classify as "still a bit young."
Plus with all his great past performances, Colin Firth is starting to enter "basically a lifetime achievement Oscar" territory. (A nostalgic bloc of Academy members will vote him up just for the shirt-doffing scene in Pride and Prejudice.) Of all this year's nominees for Oscars, he looks like the real lock.
Which 2011 Oscar nominees do you like best? Post your thoughts below!