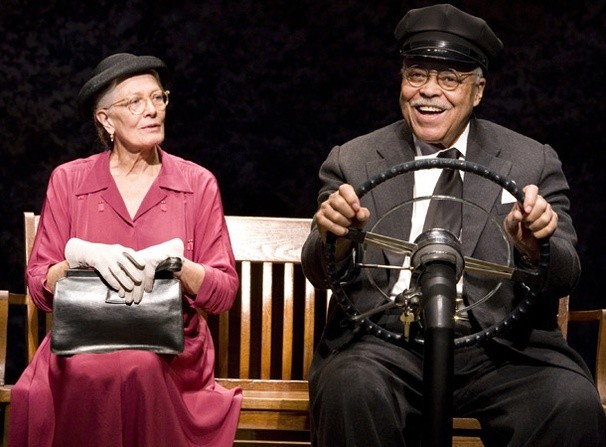 The great James Earl Jones was born on this day in 1931. Happy 80th birthday to him!
He just got extended on Broadway with Driving Miss Daisy, along with Vanessa Redgrave. This is, surprisingly, the play's first time on Broadway — it was originally produced off-Broadway in 1987, starring Morgan Freeman. (As the chauffeur.)
Trivia note: James Earl Jones was born a single day before Toni Morrison — she in Ohio, he in Mississippi.
See more photos of James Earl Jones >>

Driving Miss Daisy production photo by Carol Rosegg.