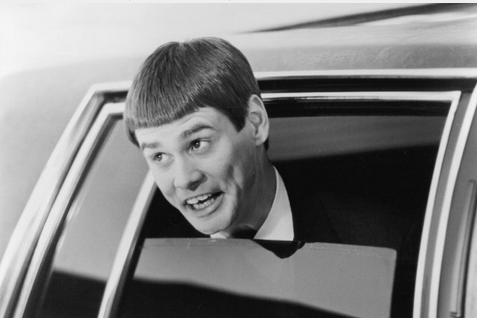 Mainly I just wanted to say "ankles." But here's the story:
After Peter Farrelly, one half of the Farrelly Brothers, confirmed plans for a follow-up to "Dumb and Dumber" in April of this year, it looked like fans of the original Jim Carrey and Jeff Daniels comedy would finally get what they wanted: a true sequel.

Plans to start filming with Carrey and Daniels this year now seem to be derailed, however. "Entertainment Tonight" is reporting that Carrey has left the project, which was supposedly titled "Dumb and Dumber To," due to a dispute with the studios, New Line and Warner Bros.
2X bonus points awarded for the title Dumb and Dumber To.