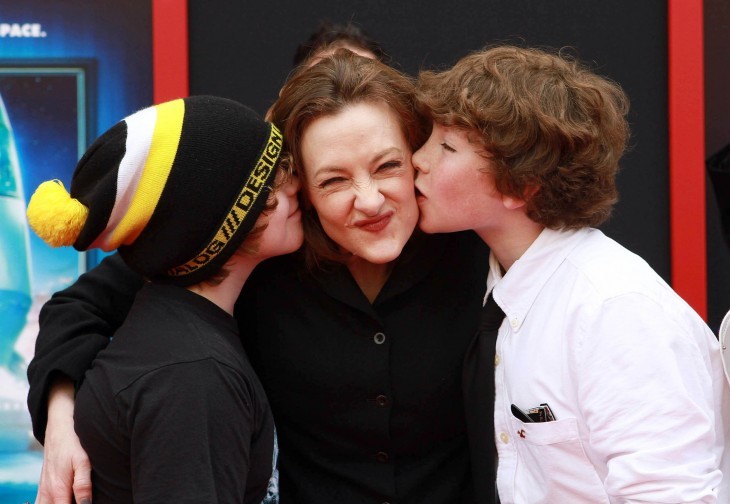 Actress
Joan Cusack
gets smooched at the premiere of
Mars Needs Moms
at the El Capitan Theater in Los Angeles last night.
The boys are unidentified, but Cusack has two sons, Dylan (b. 1997) and Miles (b. 2000), so that seems like a strong chance.
I didn't know until just now that Mars Needs Moms is based on a story by Berke "Bloom County" Breathed. Or that Robert Zemeckis was involved.
(Photo: FayesVision/WENN)