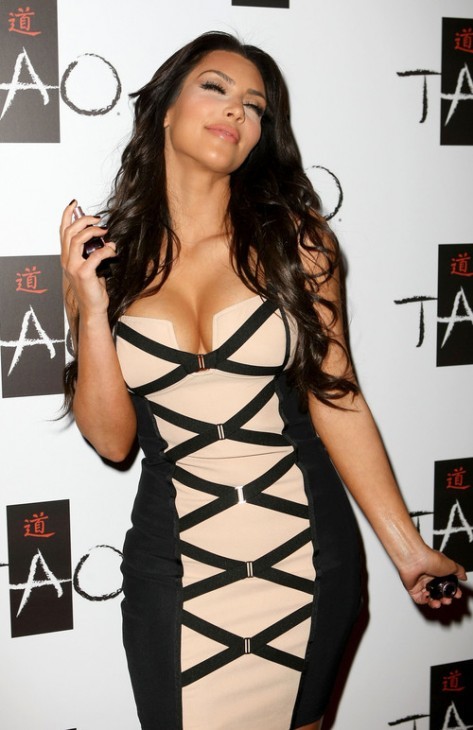 And she's wearing heels.
Kim Kardashian looks up to her boyfriend, Kris Humphries, at an NBA All-Star Weekend party on Sunday. Humphries is 6'9″ tall and plays for the New Jersey Nets. Kim Kardashian is 5'2″ (according to CelebHeights.com) and even in boots she barely reaches his xyphoid.
Kardashian has sisters named Khloe, Kourtney, Kendall, and Kylie. Humphries has sisters named Krystal and Kaela. The perfect match.
See more photos of Kim Kardashian >>