Yesterday was the anniversary of the discovery of Kurt Cobain's body, in 1994. He'd been dead a few days, due to a self-inflicted gunshot wound (they say).
Kurt Cobain and Nirvana were at the height of rock and roll success at the time. Then Kurt was dead and we were left with his grievous widow, Courtney Love, some poorly-recorded live performances and an eternity of the Cult of Kurt Cobain.
This year in Cobain's hometown of Aberdeen, Washington, a group of Cobainophiles dedicated a park in his honor. Who2's roving reporter (and Aberdeen resident) Alex Thompson took some photographs for us, and here they are.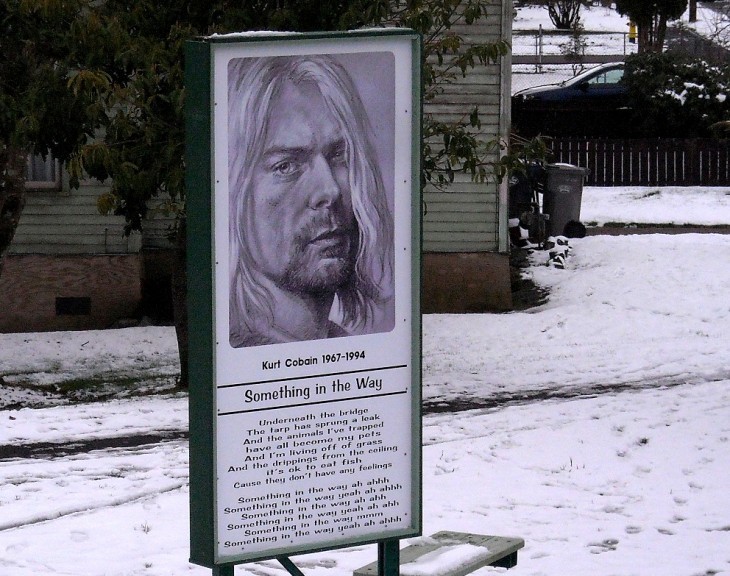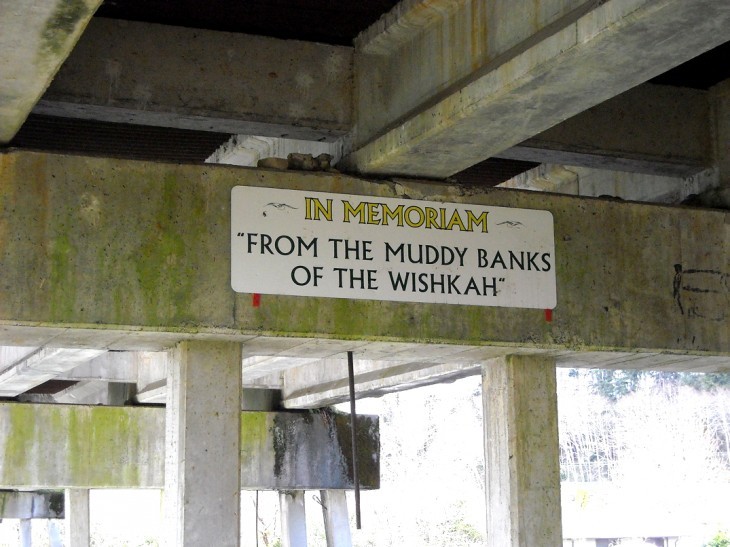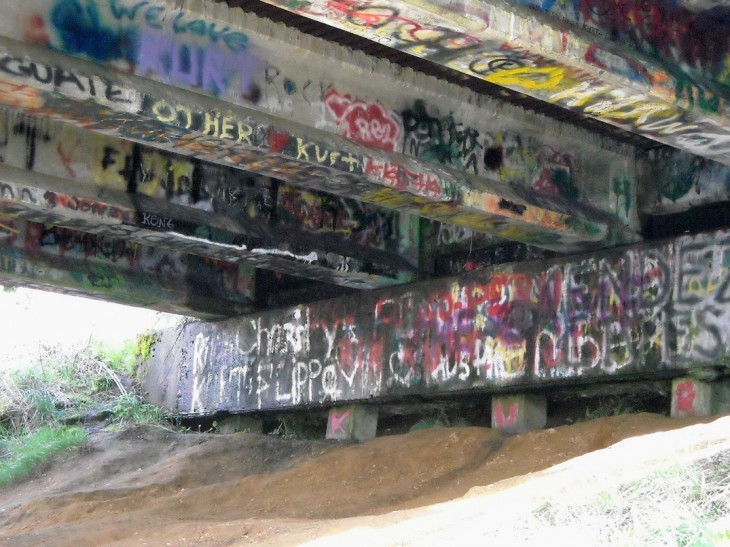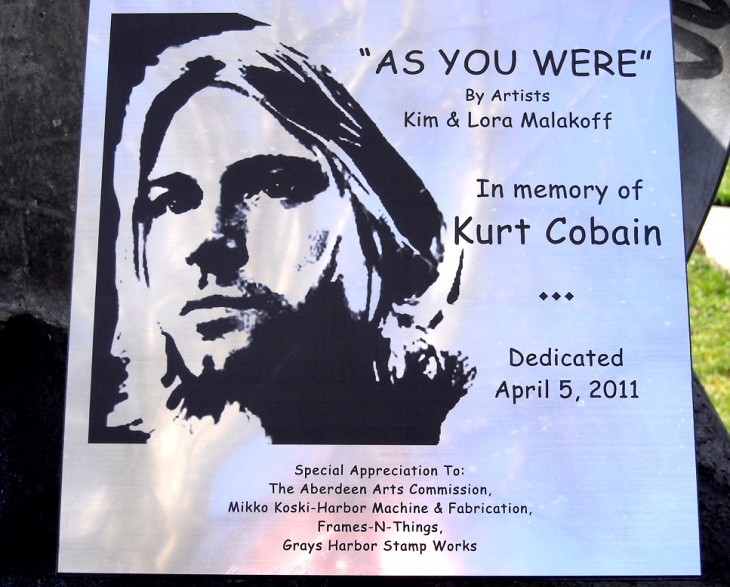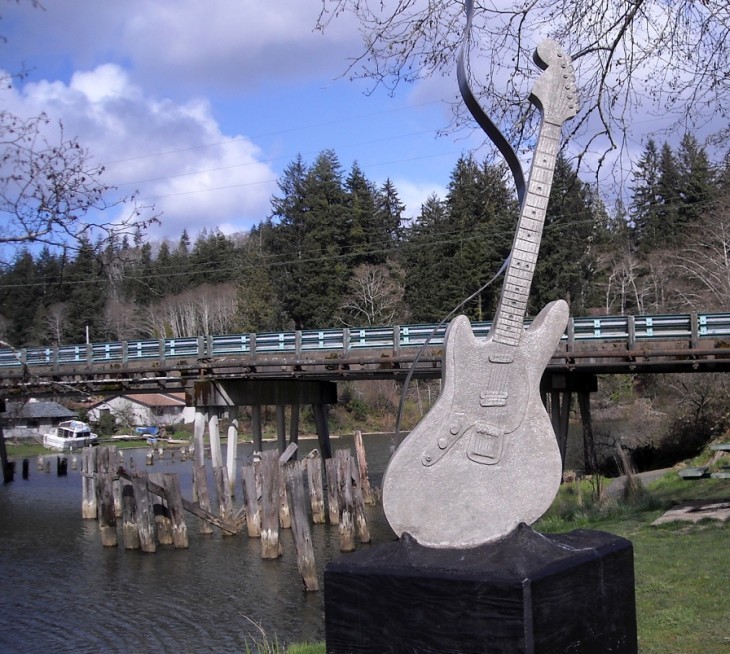 Yes, I know this tribute is a day late. But Kurt's body lay around for a few days, so I didn't figure there was any hurry. Plus, it was a very nice, sunny day here yesterday, so I celebrated Kurt Cobain's passing by going outside and enjoying life.