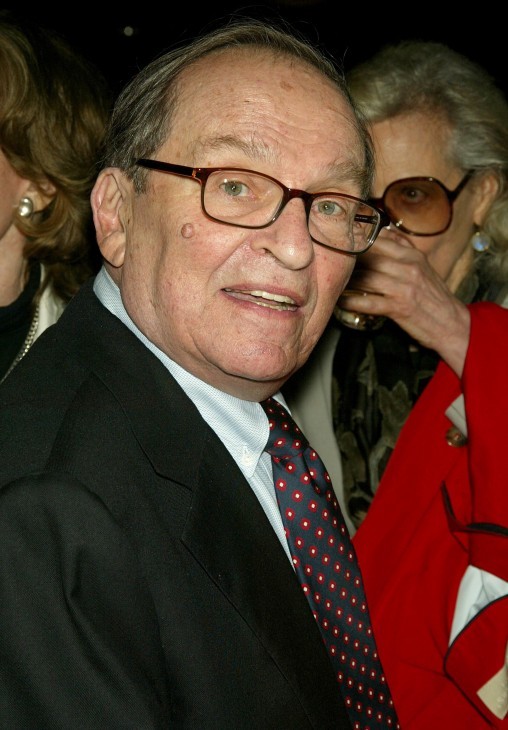 Sidney Lumet has died at age 86. The director of Serpico, Dog Day Afternoon and 12 Angry Men passed away of lymphoma at his home in New York.
A few thoughts about Sidney Lumet from the back row:
50 years of directing. Man, that's a career. 12 Angry Men was 1957; his last feature, Before The Devil Knows You're Dead, was 2007. (In that last film he broke the Philip Seymour Hoffman rule, making Hoffman the lead. That's maybe what killed him.) And too many famous films to name.
Characters. When I think of Sidney Lumet movies I think of personalities leaping off the screen. With 12 Angry Men at least six of the jurors come cleanly to the front of the mind. Nasty Lee J. Cobb, owlish John Fiedler, hot-to-trot Jack Klugman, and on and on. Given time I might remember all 12. That's saying a lot.
Network — another five characters easily appear in the mind's eye, including Beatrice Straight making the Oscar-winning most of her part as Bill Holden's bitterly betrayed wife. "This is your great winter romance, isn't it? Your last roar of passion before you settle into your emeritus years." (Way to write 'em, Paddy Chayefsky!) All Lumet's movies were that way. He had a knack for bringing not just one great character to life, but a whole flock of them.
[An aside about Beatrice Straight: Filmsite says hers was the shortest performance ever to win a best supporting actress Oscar: "less than eight minutes of screen time in Network, with only 8 speaking parts of approximately 260 words." She deserved it!]
The Verdict. This Sidney Lumet film gets my vote for the most underappreciated movie of the 1980s. It's just terrific and I don't understand why it isn't more beloved. Few other films offer so much pleasure from scene to scene.
Talk about great actors on the job: Paul Newman is such a fantastically tawdry ambulance chaser, then heroic underdog, and James Mason is so wonderfully evil. Jack Warden (another 12 Angry Men juror!) as the sidekick is great. Milo O'Shea as the corrupt chowder-eating judge is great. Charlotte Rampling as the femme fatale is great. Lindsay Crouse as the hidden victim is great. ("Who were these men? Who were these men!")
I suppose some might think the film a touch melodramatic, but not me. It's the perfect blend of drama, humor, introspection and uplift. And the ending is great. (And incidentally, as hard as the movie is on the Catholic heirarchy of Boston, the scandals of the last 10 years make the film look pretty prescient.)
A few years ago I saw screenwriter David Mamet speak at a bookstore, and tweaking himself he said "I'm the guy who tried to end a movie called The Verdict without actually showing a verdict." It was Sidney Lumet, apparently, who convinced him that the verdict had to be shown. Which is good, because Newman summing up for the jury, with the camera slowly boring in, is a fabulous moment at the movies.
Mamet was nominated for an Oscar, as were Newman, Mason, and Lumet himself. None of them won. Craziness!
Thanks for some great films, Mr. Lumet.