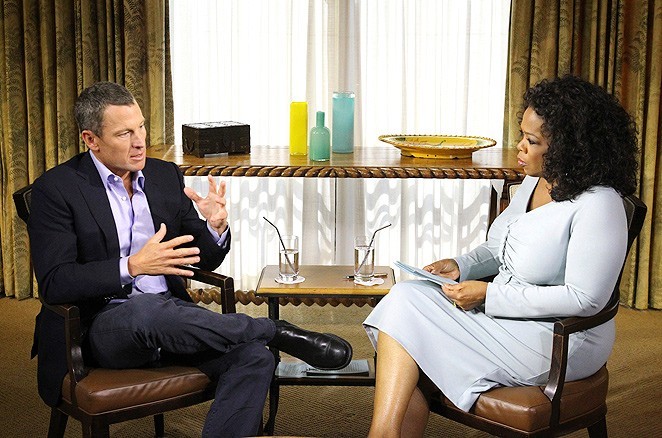 Lance Armstrong will admit to doping, as has been widely reported, in his upcoming hotel-room interview with Oprah Winfrey.
He also makes these five shocking admissions:
He would like to see Oprah wearing a racing unitard and Crocs.
He and Jose Canseco will be partners on the next Dancing With the Stars.
He once had a lieutenant intimidate Ivan Basso by replacing the saddle of his bike with a severed horse's head.
He refuses to drink water, even out of a little hotel glass, without a straw.
Though he was a paid rider for the US Postal team, he sent all his human growth hormone by FedEx.
See our full biography of Lance Armstrong »