Loretta Lynn is three years older than we all thought she was, according to the Associated Press.
Who2 has made the change in our biography of Loretta Lynn, the country music star best known as the "Coal Miner's Daughter." Because she is, uh… the daughter of a coal miner. And she made that a hit record. And a hit book.
And a hit movie in 1976, starring Sissy Spacek as Loretta.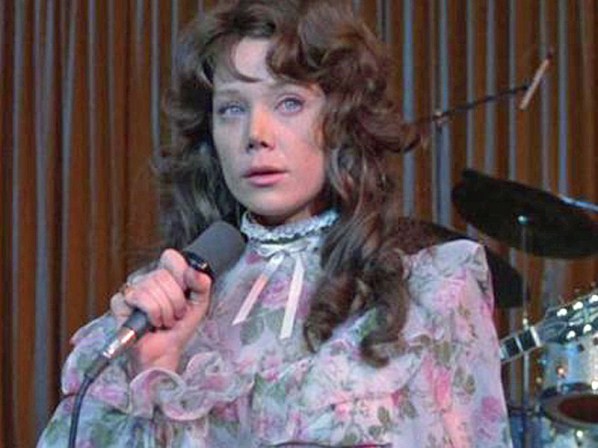 The Associated Press is responsible for the new info on Lynn. They uncovered documents that showed she was born in 1932, not 1935 as she's been claiming all these years.
It's great to set the record straight, but hardly seems important that Loretta Lynn is 80 years old instead of 77. Several news stories stress the point that this means she was really 15 when she got married, not 13.
Granted, a big part of her story is how she was swept away from Kentucky and off to Washington as a teen bride, then had four kids by the time she was 18. Now the story needs to be changed to four kids by the time she was 21. How that changes her place in music history, I don't know.
But ABC News, for example, says the new information "undermines" her story. They must be saying that just so as to work in a pun, because I don't see how it makes a bit of difference. She's still Loretta Lynn, she's still a country music legend, and she's still a coal miner's daughter.
Just an older one.
Here she is, with Jack White, singing "Portland, Oregon":
Here she is with Zooey Deschanel, who might portray Loretta Lynn on stage: