A drawing by Pre-Raphaelite painter Dante Gabriel Rossetti that was lost for 150 years is going up for auction.
Dante Gabriel Rossetti was an English poet and painter of the 19th century. He's best known for his portraits of women and his interpretations of the work of Dante Alighieri. One of the women, Jane Burden, was his model, muse and lover. She was also the wife of Rossetti's fellow painter, William Morris.
The sketch going up for sale was done in 1873, and it depicts Jane Morris with a book: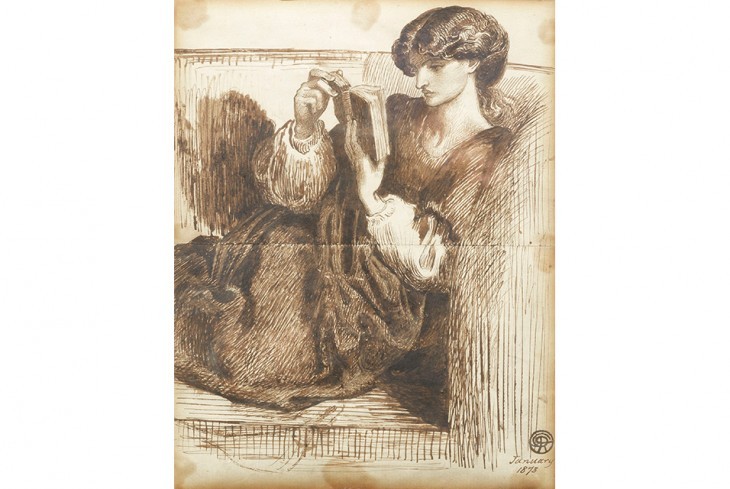 After Rossetti died in 1882, the drawing was apparently lost in the shuffle. Now, according to Art Daily, we know that "during the last century it was owned by the American collectors John Hudson and his wife Olivia Poole and has remained in their family until now."
The drawing is expected to fetch at least $30,000.