The Washington, D.C. branch of the Madame Tussauds Wax Museum franchise has just come out with an exhibit in honor of all the presidents of the United States.
Imagine the thrill of seeing a lifelike politician for the first time.
They even gathered them all in one spot for a photo shoot, which you can see here (and there's rock music, so it won't be boring).
Here's a video from their grand opening… it includes a good dose of smart-alecky kids posing, poking, staring and glaring at wax replicas of presidents and other dignitaries:
I love the part where you can hear one kid yell at President Waxen Taft, "you're fat!" Because, you know, William Taft was fat, but probably not all 332 pounds of him.
Here is the whole crowd of presidents: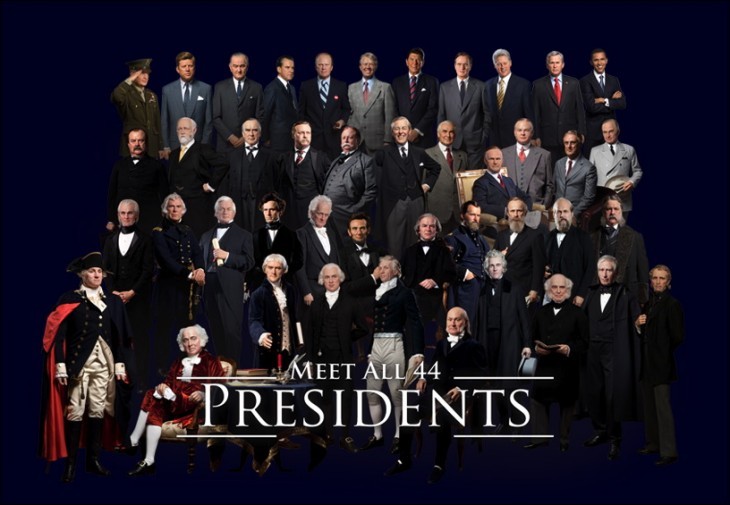 I love these kids staring down a wax figure of J. Edgar Hoover: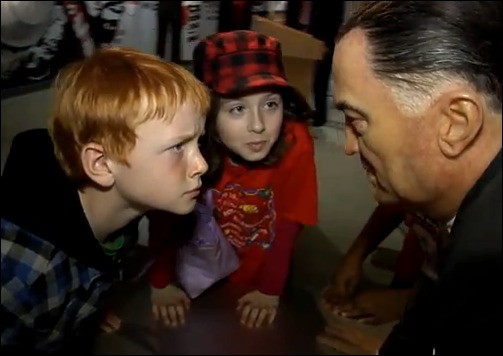 And who wouldn't want to touch the nose of Abraham Lincoln?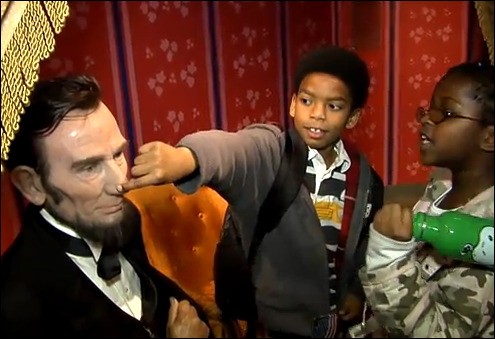 To read more about Madame Tussauds "Meet All 44 Presidents," go here.
To go right to their gallery of presidents, go here. There's a handy timeline and each entry has a handful of presidential facts, but you won't get the real waxy feel for the presidents you'll be craving.
And, as mentioned earlier, it's not all about the presidents… there are other significant waxy figures. For example, check out Michelle Obama: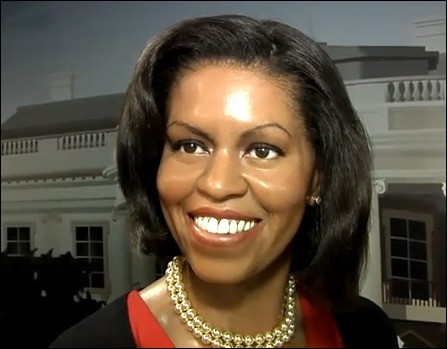 Too bad there's no close up of her toned arms, yeah?