Who2 has a new biography of Malala Yousafzai, the Pakistani schoolgirl the Taliban tried to assassinate on 9 October 2012.
Her crime, according to the Taliban, was bringing western influences to her hometown in the Swat Valley, in the northwestern part of Pakistan. Malala's father ran a school for girls in Mingora, a town caught in the middle of fighting between Taliban forces and the Pakistani army.
Malala Yousafzai first gained notice in 2009, when she wrote a diary for the BBC about the terrible things she witnessed as the Taliban closed schools for girls, forbade women from shopping at the public market and murdered anyone who got in the way.
Last week, as she was leaving school on a bus, the 14 year-old Malala and three other girls were wounded by gunmen. Malala was clearly the target — the men asked for her by name and then opened fire. The Taliban took credit for the assassination attempt and vowed to finish the job. Malala was flown to England for surgery, and to get her out of harm's way.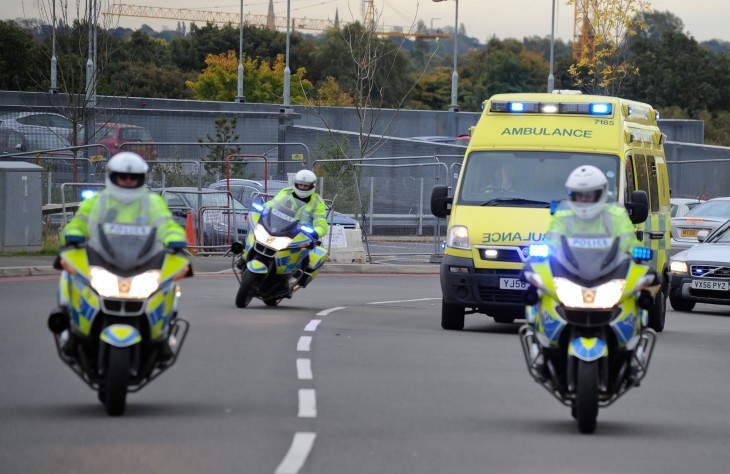 Here's a brief video report of the shooting, from The Tribune Express:
And here is a thirty-minute documentary from The New York Times:
And here is the Who2 biography of Malala Yousafzai.
(Ambulance photo from WENN.)