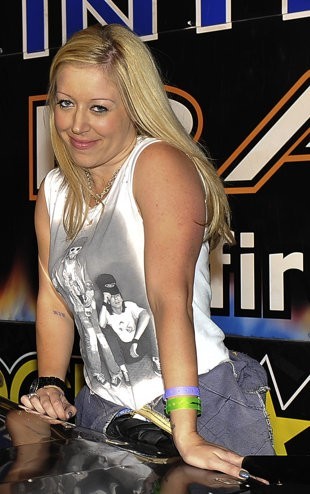 30-year-old Lynsi Torres inherited the In-N-Out Burger empire and is now "one of the youngest female billionaires on Earth."
Torres maintains a low profile. Her most visible presence has been on the drag strip. She competes in the National Hot Rod Association's Super Gas and Top Sportsman Division 7 categories, alternating between a 1970 Plymouth Barracuda and a 1984 Chevrolet Camaro, according to NHRA results. Her third husband, Val Torres Jr., is also a race- car driver.
A hidden owner is only fitting for a place with a hidden menu.
It's not clear whether Torres actually takes part in running In-N-Out. It is clear how the burger chain stays on top:
Butchers carve fresh beef chuck delivered daily to the company's distribution facility in Baldwin Park, where hamburger patties leave for restaurants on 18-wheeled refrigerated trucks outfitted with over-sized tires so the In-N-Out logo can be better seen on the highway. The company only expands as far as its trucks can travel in a day, either from the Baldwin Park complex or a newer facility in Dallas, the only two places where the company makes hamburger patties.
Baldwin Park is just east of Los Angeles… which explains how In-N-Out can have outposts in Las Vegas. Even if they are a bit of a walk.
Youngest American Woman Billionaire Found With In-N-Out »