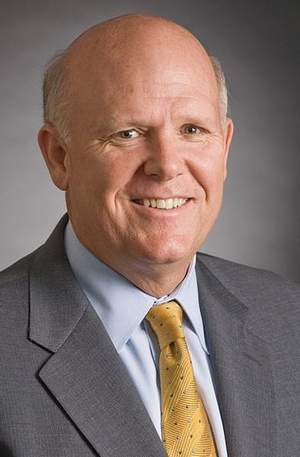 Dan Akerson, the CEO who's turning General Motors around, is a Naval Academy graduate with a little more than money on his mind, says Jeremy Cato:
"No one should underestimate the fervour and dedication of a truly committed patriot. I am led to believe Akerson is just such a CEO. He is, after all, at the end of his career — "I'm not 40 anymore,' he told me. But he says he took the job because GM is a "strategic asset" for the U.S., not just a car company, and he suggested he's doing his duty as an American who has lived well and profited richly in the U.S."
Akerson graduated from Annapolis in 1970 and then served five years on a destroyer, the USS DuPont, during the Vietnam War. Then he got a degree from the London School of Economics, just for a bonus.
Also, he once pulled the tubes out of his arm and checked himself out of a German hospital.