Meryl Streep has been nominated for an Academy Award yet again, as best actress for Julie & Julia. It's her 16th nomination in 32 years.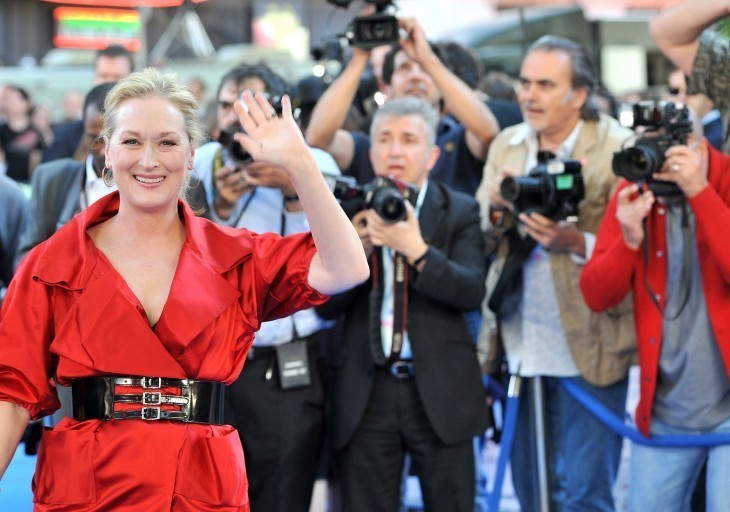 Photo: WENN
The Academy of Motion Picture Arts and Sciences would nominate Meryl Streep as best actress for reading the back of a Cap'n Crunch box aloud with 2% milk dribbling down her chin.  They're obsessed.  It's embarrassing.
Here are some other things the Academy would nominate Meryl Streep as best actress for:
Jogging around the block with her Schnauzer.
Tripping over a rowing machine while cleaning the rumpus room.
Reading a Greyhound bus schedule to a homeless man in a movingly authentic Catalan accent.
Gargling purple Smart Water in a 30-second TV spot for Japan.
Slapping a frisky Jack Nicholson at a Lakers game.
Playing an overwrought and self-promoting Scandinavian baroness and author in a beautifully photographed and terribly boring epic set in Africa.
Barfing up bad clams.
There may be other items I've missed.
Look, she's a fine, fine actress.  Nobody is arguing that.  But c'mon: an average of every other year for three decades running?  She's not that good. NOBODY is that good.  Katharine Hepburn is second in line with 12 nominations, and her career lasted for 60 years!
For pete's sakes.