Like Nim Chimpsky, I was raised almost like a human in the 1970s. I feel a certain kinship with Nim. I'm not even jealous that he's the star of Jim Marsh's new documentary, Project Nim.
I wrote about Nim earlier in this post about Marsh's film.
Inspired by Nim's story of being raised as an un-chimped people during the 1970s, I scrawled out this artist's rendering of what his life might have been like: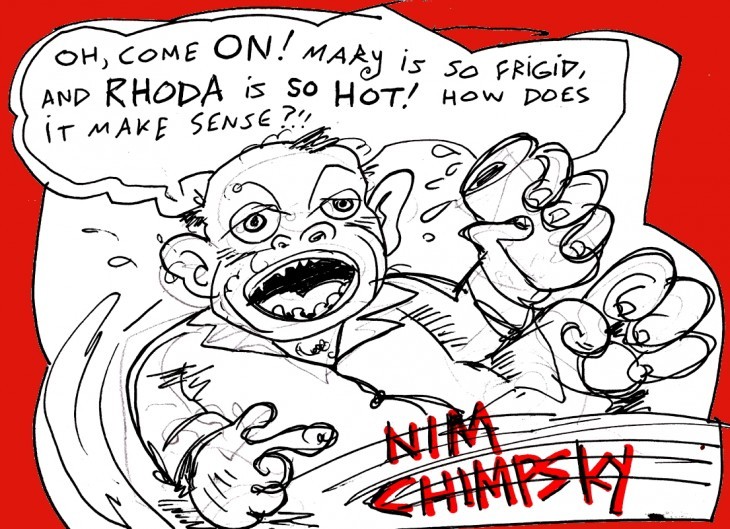 Chimps, don't let this happen to you.