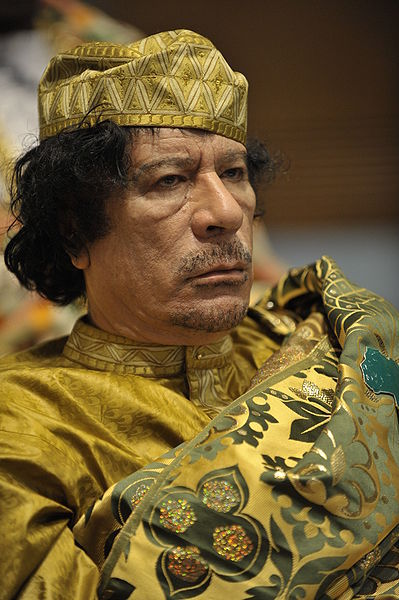 We've just posted a new biography of Muammar Gaddafi. It's a bit shocking we didn't have the Libyan leader already.
Reuters calls him "flamboyant Gaddafi" and notes his "penchant for bedouin tents and heavily armed female bodyguards, along with a readiness to execute his opponents." That, it seems, is how you remain dictator in a volatile region for 42 years.
Muammar Gaddafi may be on the ropes now, just as Hosni Mubarak was two weeks ago. On the other hand, he's been on the ropes before. Gaddafi is, as they say, a survivor. And the revolutionaries still have to deal with those female bodyguards.
See our full biography of Muammar Gaddafi >>