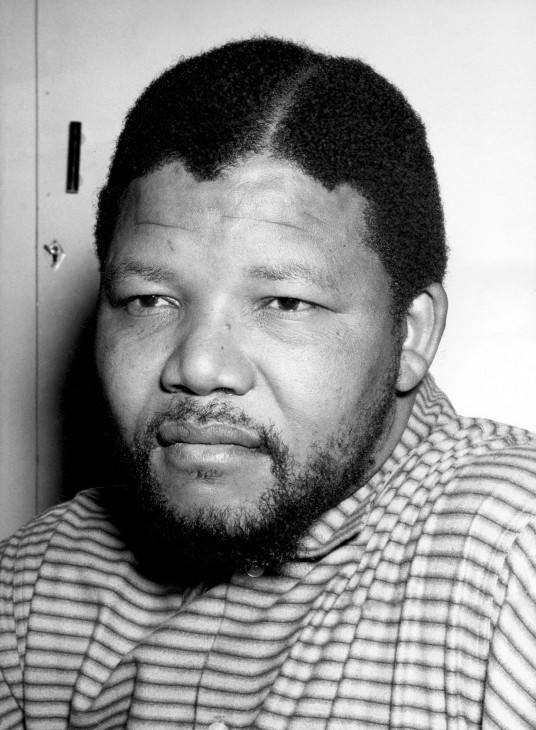 "I have fought against white domination, and I have fought against black domination. I have cherished the ideal of a democratic and free society in which all persons live together in harmony and with equal opportunities. It is an ideal which I hope to live for and to achieve. But if needs be, it is an ideal for which I am prepared to die."
That was Nelson Mandela speaking at his trial in 1964, quoted by U.S. President Barack Obama in his comments today. Mandela was convicted that year of treason, became prisoner #46664, and spent the next 26 years in prison. In 1990 he was released; in 1994 he became president of the country that had imprisoned him.
And now Nelson Mandela has died, after a few years of ill health and seclusion. Most recently he had been battling a lung infection.
In his tribute, President Obama said:
"I am one of the countless millions who drew inspiration from Nelson Mandela's life. My very first political action, the first thing I ever did that involved an issue or a policy or politics, was a protest against apartheid… The day that he was released from prison gave me a sense of what human beings can do when they're guided by their hopes and not by their fears.

…We will not likely see the likes of Nelson Mandela again. So it falls to us as best we can to forward the example that he set: to make decisions guided not by hate, but by love; to never discount the difference that one person can make; to strive for a future that is worthy of his sacrifice."
How strange and stirring it must be to be the first black president of the United States, eulogizing the anti-apartheid lion who became the first black president of South Africa.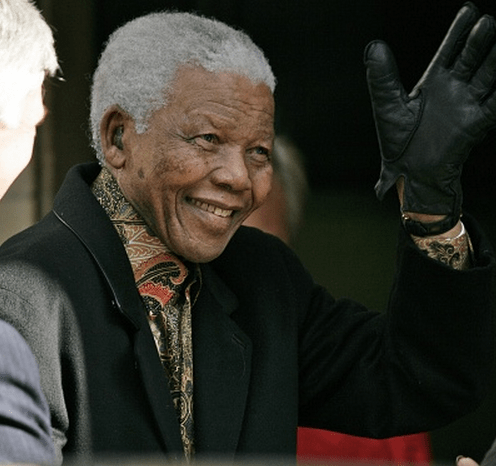 This is how we're used to thinking of Nelson Mandela lately: the almost cuddly older man with the smile, the tidy gray hair and the hearing aid.
But he wasn't always so cuddly. The photo at the top of this post is also Nelson Mandela, as he was while fighting apartheid in 1960: a determined man, an active man, a dangerous man — or so it seemed to the ruling white majority. (They were right!) It's striking how much in that first photo he looks like the "angry young black man" stereotype that so endures. He looks like a man who would be stopped and frisked.
But 26 years in prison weren't enough to break him. Looking back now it reminds me of the moment at the end of The Lord of the Rings after Gandalf has overcome Sauron, and a friend tells him, "You have proved mightiest, and all your labours have gone well." Gandalf also looked cuddly at times. Perhaps it took a wizard of sorts to make the difference Nelson Mandela did from prison and beyond.
Now tributes are pouring in. The Guardian is a good place to start for ongoing coverage, and the BBC has a full obituary and timeline.
Or, visit our Who2 biography and photos of Nelson Mandela.