Secretary of State John Kerry turns 70 on December 11th. He was born in 1943, a few weeks after the brutal battle of Tarawa and and a few days before Dwight Eisenhower was named Supreme Allied Commander in Europe.
John Kerry himself went on to be a war hero: he joined the Navy after graduating from Yale in 1966, went to Vietnam and won a Silver Star, a Bronze Star, and three Purple Hearts.
These days he spends his days trying to prevent wars, and that means a lot of listening, talking and shaking hands — as these photos from the State Department's excellent Flickr feed show.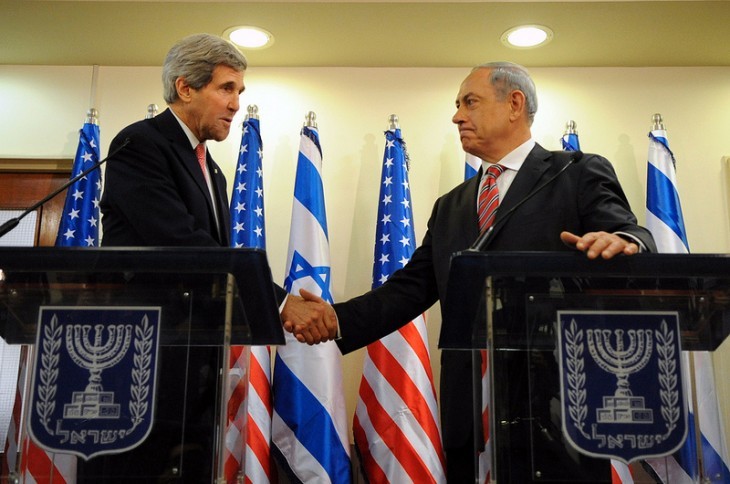 Shaking hands with Israeli Prime Minister Benjamin Netanyahu just last week, on December 5th…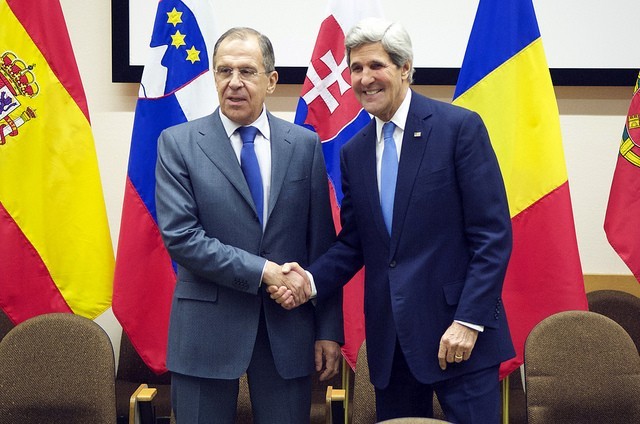 …and shaking hands with Russian Foreign Minister Sergey Lavrov at bilateral discussions just the day before that…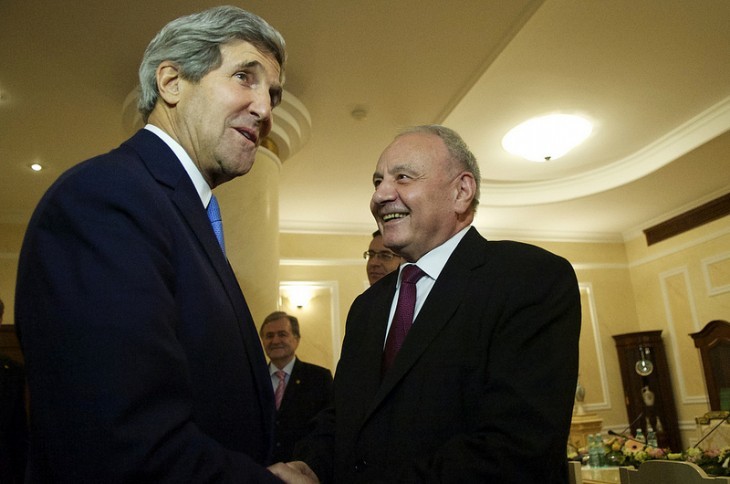 …and shaking hands with Nicolae Timofti, president of Moldova, at an economic development meeting on the same day he met Lavrov. The Secretary of State gets around. Of course, it's not all handshakes.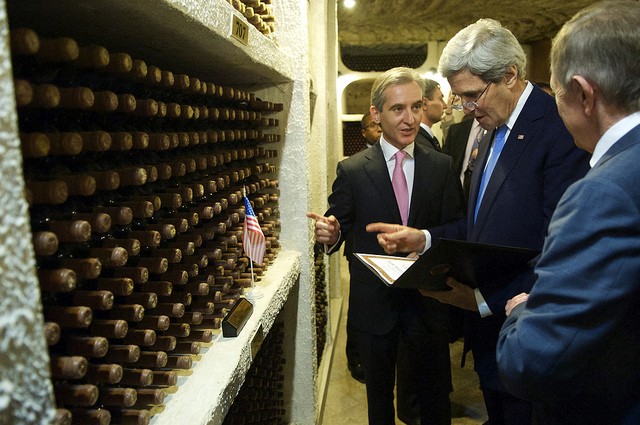 Here Moldovan Prime Minister Lurie Leanca shows John Kerry "a bin of local wine reserved in his honor during a tour of a vast cellars at the Cricova Winery." Hope he actually got to enjoy some.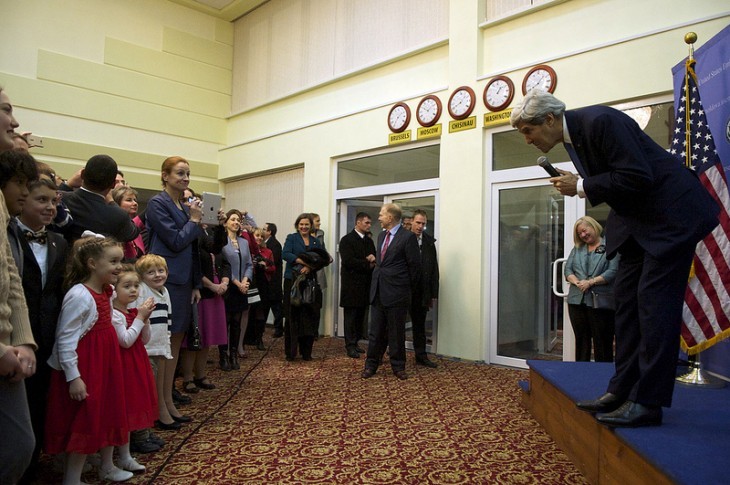 He also chatted with families of Americans at the U.S. Embassy in Moldova that same day.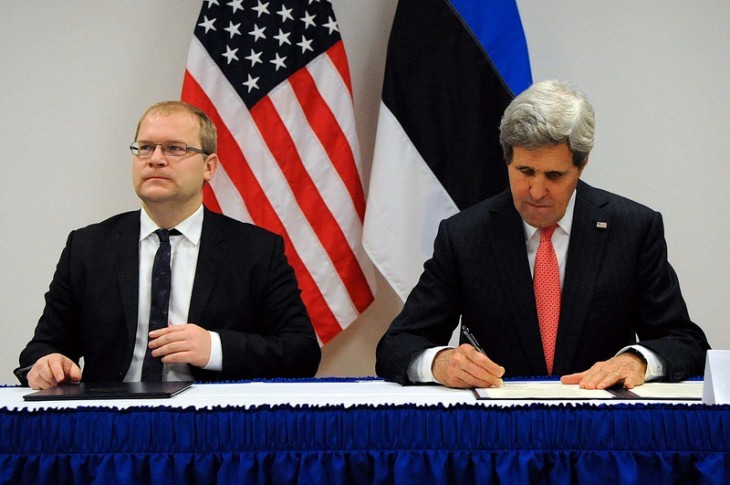 He also signs things. Lots of things. Here he enjoys "the U.S.-Estonia Cyber Partnership Statement Signing Ceremony" with Estonian Foreign Minister Urmas Paet.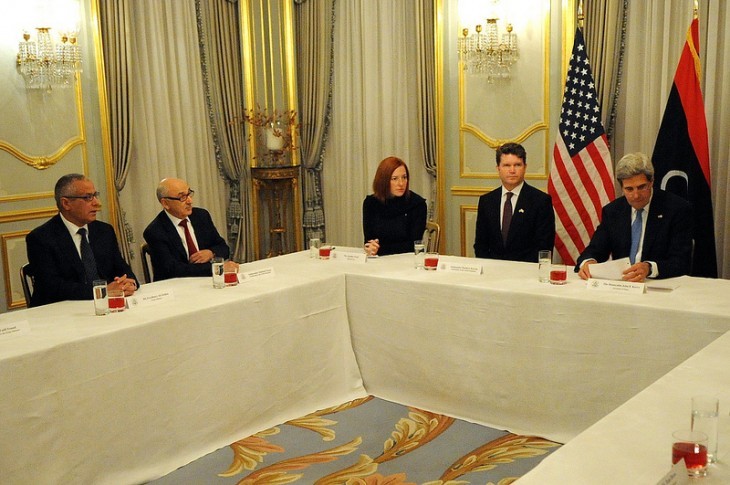 Sometimes it's just talking, as in these trilateral discussions with Libyan Prime Minister Ali Zeidan and British Foreign Secretary William Hague…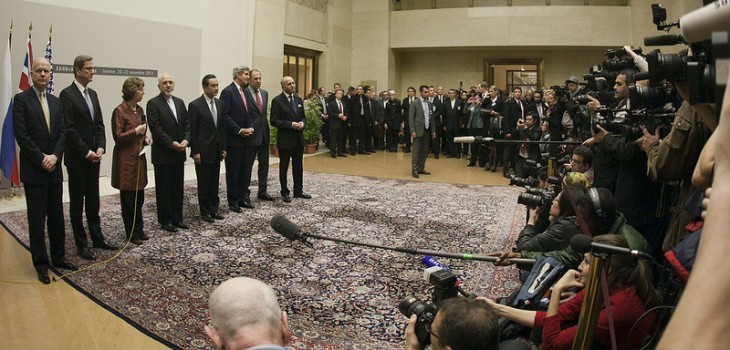 …and sometimes it's just posing, as with his fellow P5+1 foreign ministers anbd Iranian Foreign Minister Javad Zarif (center) after they concluded negotiations about Iran's nuclear capabilities on November 24th.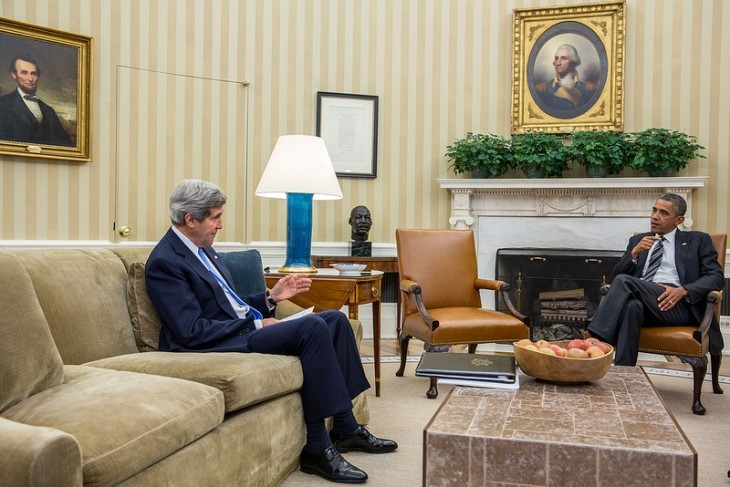 Sometimes he even gets back to the White House to chat with his boss, President Barack Obama…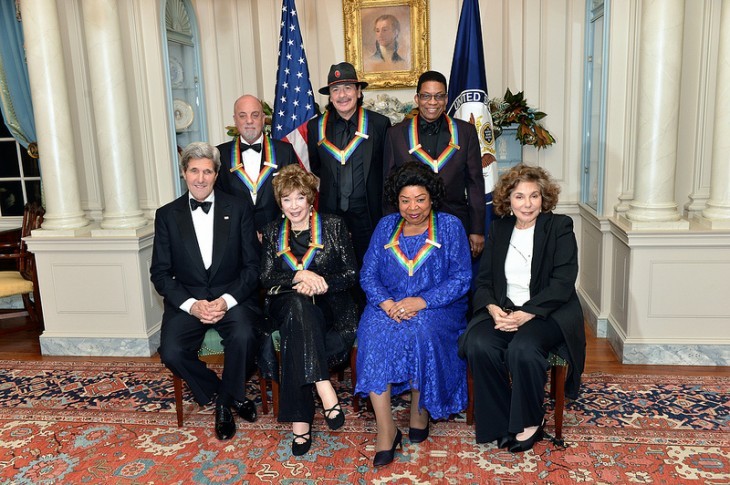 …or pose with the 2013 Kennedy Center honorees: Shirley MacLaine, Martina Arroyo, Billy Joel, Carlos Santana, and Herbie Hancock. That's Kerry's wife, Teresa Heinz Kerry, at right. Just 72 hours after he was looking at wine in Moldova! Busy life.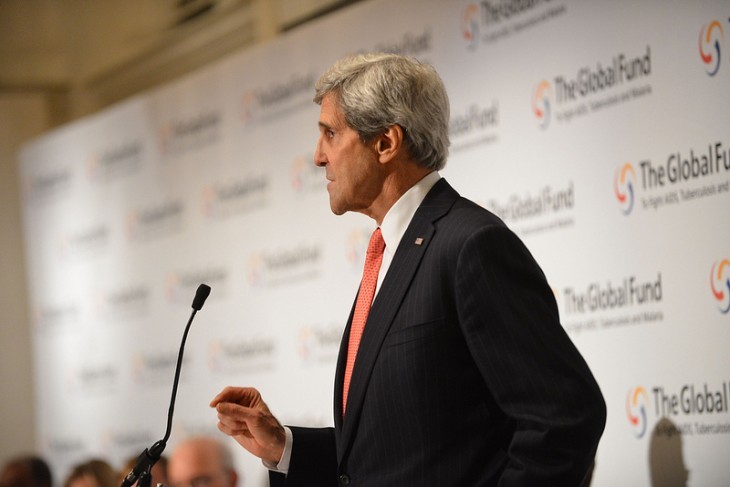 I like this shot because it shows the profile of the old Yankee he is (at least on his mother's side). You can't be a senator from Massachusetts for 28 years without starting to look the part.
Happy birthday to him, and may he continue to talk, listen, pose and shake hands in good health.
More from the U.S. State Deparment photo stream »