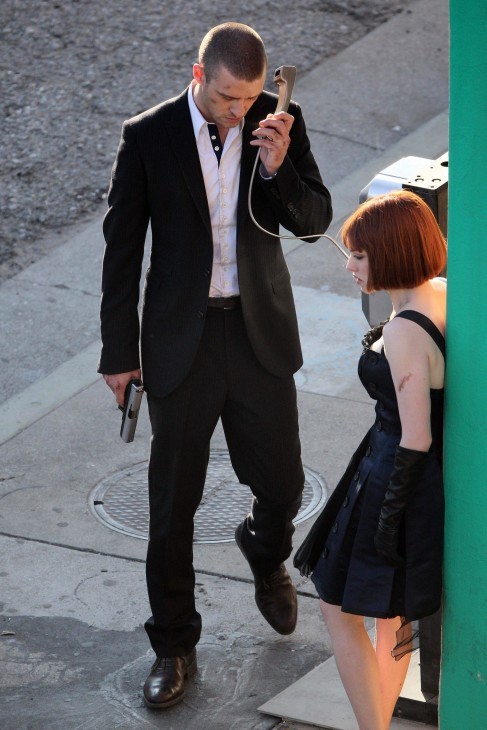 Justin Timberlake and Mila Kunis film a scene from their movie Friends With Benefits yesterday at Los Angeles International Airport.
Yahoo Movies previews the plot:
A female headhunter, tired of men who can't make a commitment, and a male magazine editor, tired of women who push for one, embark on an innocent fling as "friends with benefits," only to see their relationship suffer when they fall in love with each other.
With THAT hokey romantic comedy plot, something in the photo just seems out of place. Wait, I've got it: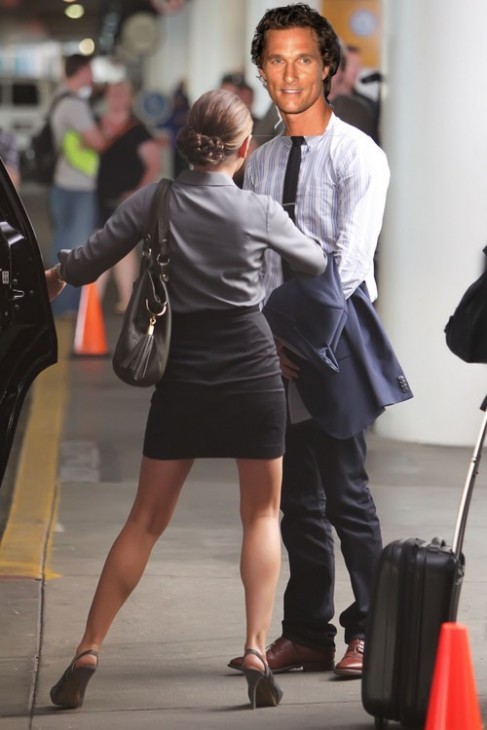 Much better.