Our Oscar Pistorius biography is now live.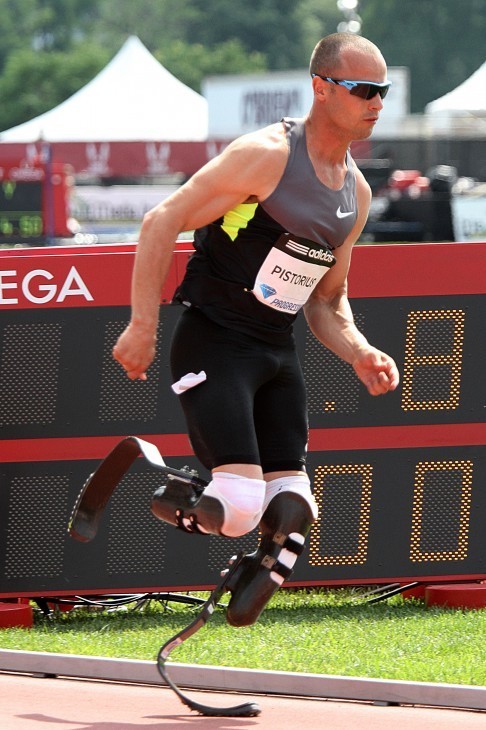 Oscar Pistorius was born without a fibula in either leg — the fibula being the smaller of the two long bones that run from knee to ankle. His legs were amputated below the knees when he was 11 months old, but that didn't stop him from playing rugby and tennis as he grew up, and then turning to sprinting as a teenager.
He runs on carbon-fiber blades called Flex-Foot Cheetahs. They don't look like fake feet, but they act in a similar way. After a 2008 brouhaha, Pistorius was ruled eligible to compete in full standard international track and field events with able-bodied runners.
He has made the 2012 South African Olympic team as a sprinter in the men's 4×400 event. He also may be eligible to run in the solo 400 meter race.
See our full biography of Oscar Pistorius »