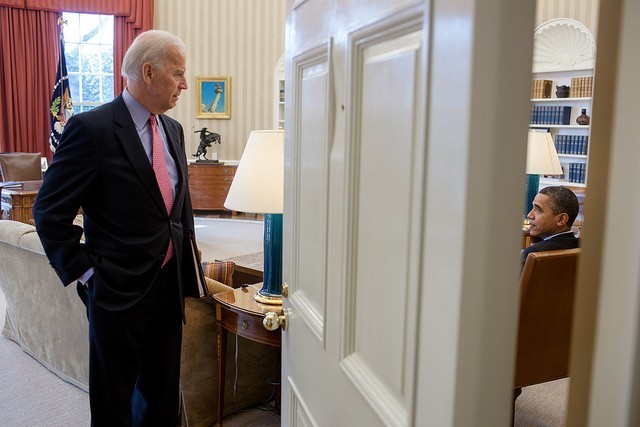 Oval Office photos are always interesting — perhaps because you wonder what decisions are being made.
Here the vice president, Joe Biden, stops on his way out the door after a meeting for a few words with President Barack Obama.
In case you're wondering what's in that frame behind Biden's nose, here's a closer look: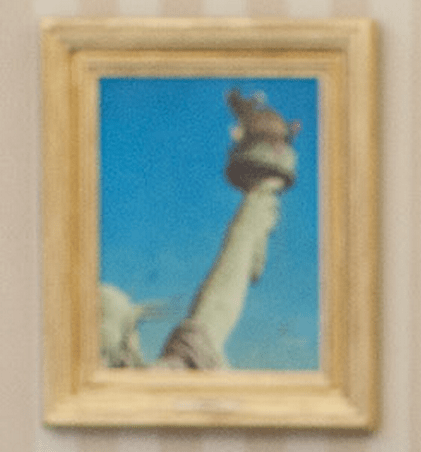 Yes, the Statue of Liberty.
(Official White House photo by Pete Souza.)