Goalie Tim Thomas refused to visit the White House last year after the Boston Bruins won the Stanley Cup. "The Federal government has grown out of control, threatening the Rights, Liberties and Property of the People," he said on Facebook at the time.
Now the Bruins are in a playoff series with the Washington Capitals, and the D.C. fans are taking the opportunity to tweak Thomas.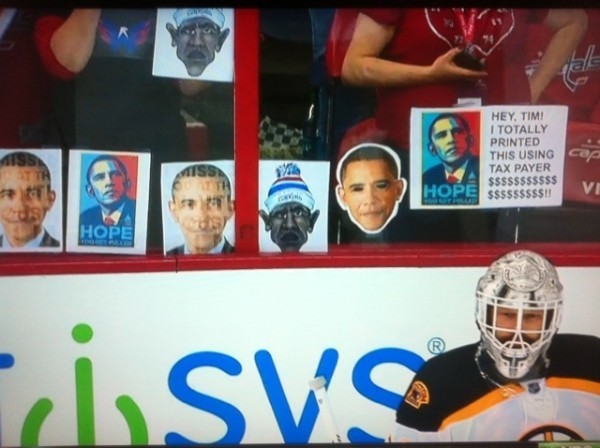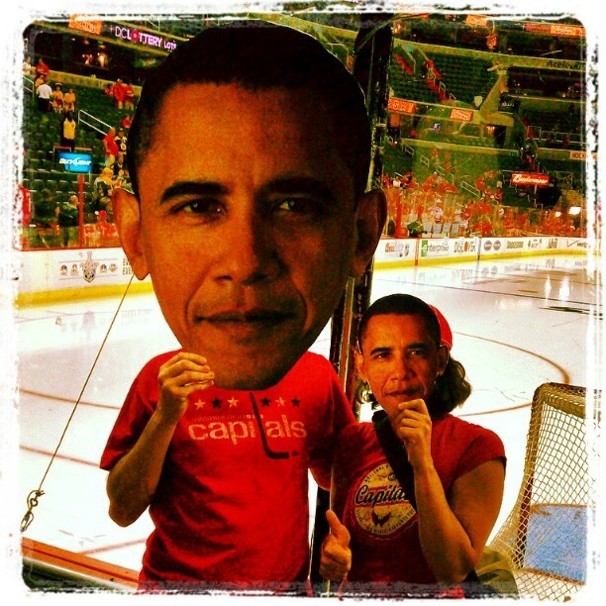 Bonus points for the "Hey Tim! I totally printed this using taxpayer $$$$" guy.
More from the Washington Post »