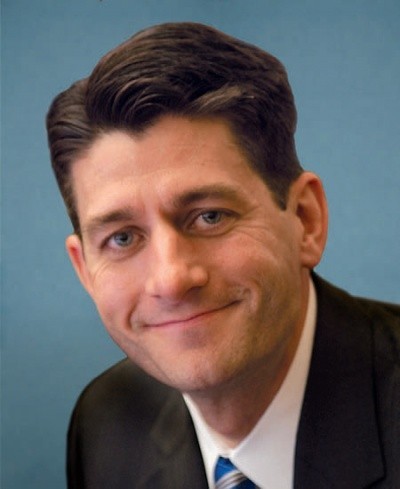 Wisconsin Congressman Paul Ryan has been chosen by Mitt Romney as his running mate for 2012.
We have a full biography of Paul Ryan. Here are some fast facts about his life:
1970: Paul Ryan was born on January 29th, 1970 in Janesville, Wisconsin. Janesville calls itself "Wisconsin's Park Place." It's a city of just over 60,000 people, 40 miles southeast of Madison and 100 miles northwest of Chicago, just over of the Illinois border.
1988: Began attending Miami University in Ohio. He graduated in 1992 with a degree in political science and economics.
1992: Paul Ryan went directly into politics after graduation, working on the staffs of Sen. Bob Kasten of Wisconsin and Sam Brownback of Kansas. He was later a staff assistant for the conservative think tank Empower America.
1998: Elected to Congress from Wisconsin's First District. He has been reelected six times since, most recently in 2010.
2000: Married the former Janna Little. They have a daughter, Elizabeth (born 2002) and sons Samuel (b. 2004) and Charles (b. 2009).
2010: Released the Roadmap for America's Future, a budget-balancing plan calling for major changes to Medicare and Social Security.
2011: Became head of the powerful Congressional Budget Committee.
2012: Chosen by Mitt Romney to be his vice-presidential nominee. The general election will take place on November 6th, 2012.
Per Wisconsin law, Paul Ryan will be able to run for Congress this fall while also running for the vice presidency.
See our full biography of Paul Ryan »