Peter O'Toole, the Irish actor who shot to fame as Lawrence of Arabia in 1962, has died in London. He was 81 and "had been ill for some time," his daughter Kate O'Toole reported.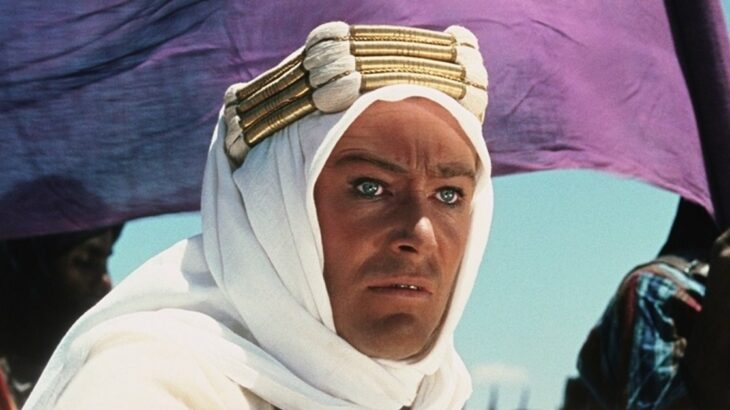 Oh, those blue, blue eyes.
Peter O'Toole had a long and fruitful career, but never topped his first big role: T.E. Lawrence, the high-strung British officer who leads Bedoin tribes to victory against the Turks during World War I. The film, directed by David Lean, included this awesome scene where Lawrence returns to Cairo to tell his fellow stuffed-shirt officers that his army of ragged Arabs has taken Aqaba:
Now for a glimpse of his overwrought Lawrence on the edge of battle:
It was a fabulous start to a 50 years of acting and 15 years of madcap drinking. (He gave up the booze in 1975.) The Guardian calls him "the last of the '60s hellraisers":
O'Toole and Peter Finch, the Australian actor and another heavy drinker, were once refused a drink in a pub in Ireland because it was after closing time. The stars wrote out a cheque to buy the pub. The landlord never cashed it and the three became friends.

After the landlord's death O'Toole and Finch were invited to the funeral and stood sobbing as their friend was lowered into the ground only to realise that they were at the wrong funeral – their friend was being buried 100 yards away.
The Times says "he lost much of his 'Lawrence' earnings in two nights with Omar Sharif at casinos in Beirut and Casablanca." Those actors!
Peter O'Toole retired from acting last year, saying he was bidding the profession "a dry-eyed and profoundly grateful farewell." Now it seems he's bid the same farewell to life.
See our biography of Peter O'Toole »