The Seattle Times has a fine profile and interview with rock-and-comedy star Carrie Brownstein of Portlandia.
They've called her "the Northwest's funny girl" in the article. That way both Seattle and Portland can claim her. She grew up in Seattle, you see, but these days is more closely associated with Portland, where she lives now and the subject of much fun-poking on Portlandia.
Portlandia is the sketch comedy show Brownstein stars in with co-creator Fred Armisen. Armisen is more famous as "that guy from Saturday Night Live who was briefly married to that gal from Mad Men." (That would be Elisabeth Moss, by the way.)
The Seattle Times interview is a good one, and, a lot like a Carrie Brownstein profile in The Oregonian from last December, the article portrays her as a pretty normal type, even though she's a comedy star who oozes cool-rock street cred, thanks to her years in the band Sleater-Kinney.
Plus, Brownstein has a new band, Wild Flag.
As for Portlandia… the show is funny. The show is hilarious. The show is slightly amusing. The show is not funny at all. The show really captures Portland. The show totally misses the mark on Portland.
Oh, and "I saw it and liked it before it was cool to see it and like it."
There, I think I have summed up the audience reaction to Portlandia. Here are a few photos of Carrie Brownstein, looking good in her dress-up clothes: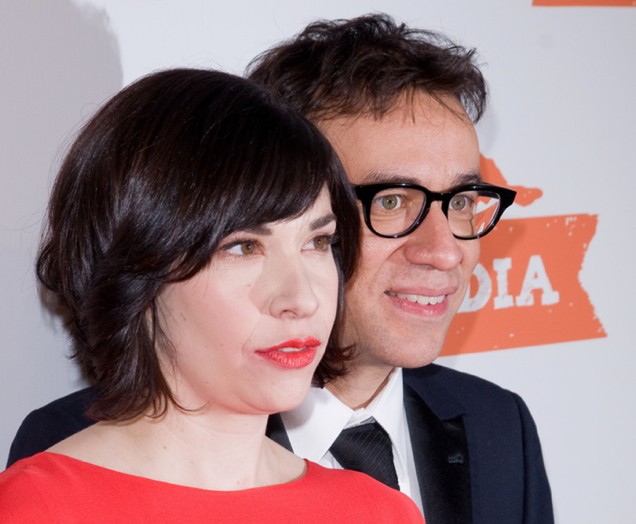 With Fred Armisen. Photo by Dan Jackman/WENN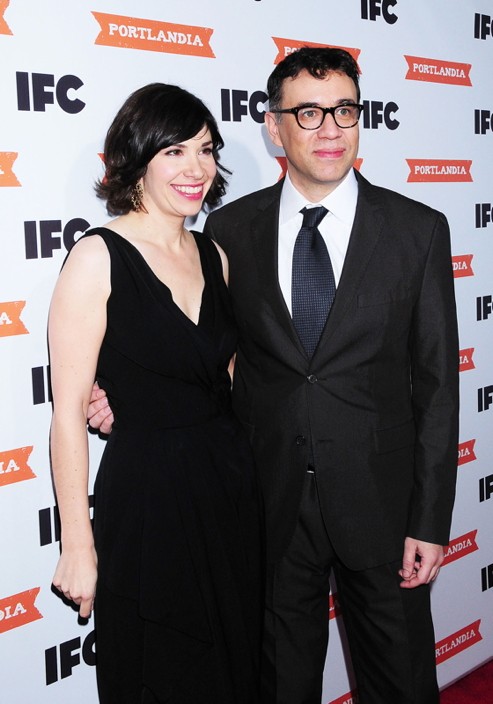 With Armisen, photo by Ivan Nikolov/WENN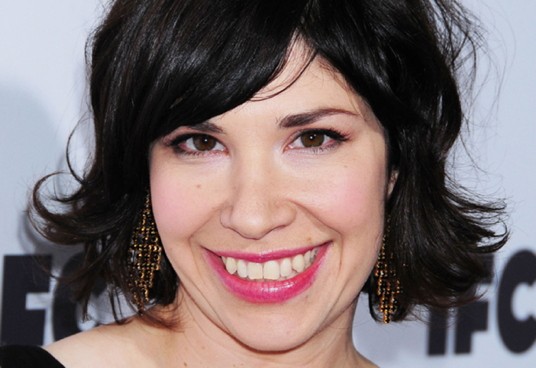 Smile by C. Brownstein, photo by Ivan Nikolov/WENN
Full disclosure: I live in Portland, Oregon. As a matter of fact, I live in the same neighborhood as Carrie Brownstein. I've seen her at the Rite-Aid. I've seen her walking her dogs. The way she shops in Rite-Aid is so Portland! I'm kidding. At the local Rite-Aid you don't shop so much as you wait in line to pay. And I've never even said hello to Brownstein. The one time our eyes met, she had that "don't bother me" look. I suspect I had the same look, and I'm not even famous.