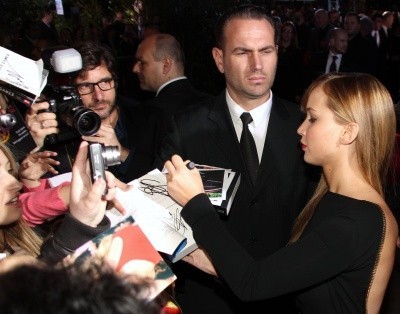 Jennifer Lawrence signed autographs at the Paris premiere of The Hunger Games last night.
If you squint, the bodyguard there looks not unlike Kevin Costner in the film The Bodyguard. He has the scowl (and the hairline) just right. Perhaps he was actually thinking of himself as Kevin Costner in a little dream-reverie right at the moment this photo was taken.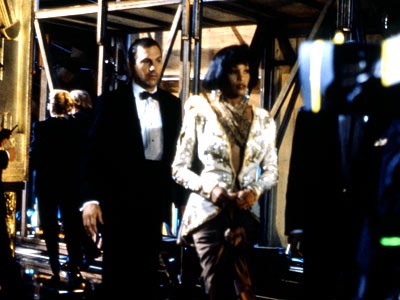 "And I-I-I-I-I… will always love you-u-u-u-u-u-u!"
As for Lawrence, it confuses me (admittedly, a Hunger Games outsider) that the producers would cast a 21-year-old woman to play 16-year-old survivalist Katniss Everdeen. Nothing in the photos from the premieres in Paris and London makes Jennifer Lawrence look much like a teenager.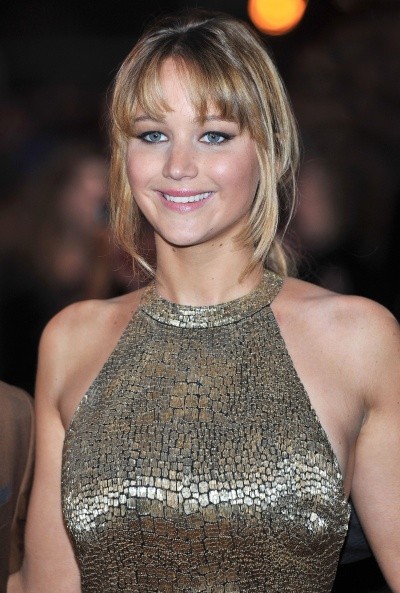 This was in London on the red carpet on Wednesday. Another shot from the same event: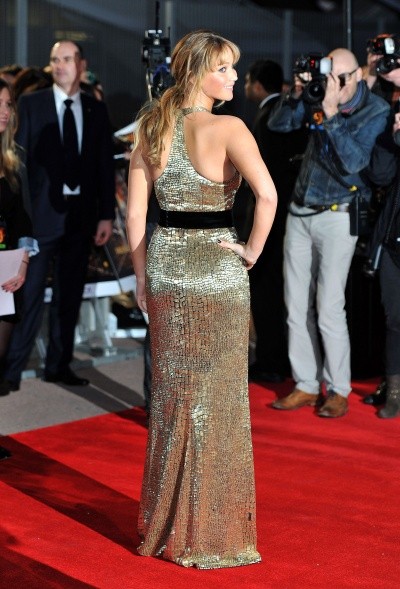 That dress, incidentally, was made from gold mocking-lizards that Katniss Everdeen trapped and skinned herself.
In Paris she went for an entirely different look: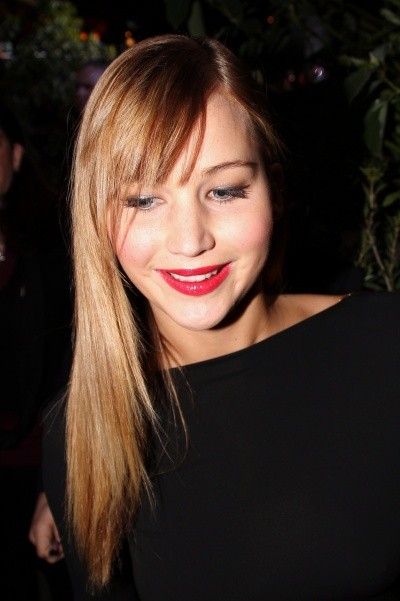 Which is just a little different from how Jennifer Lawrence looked as Katniss Everdeen in the actual Hunger Games movie: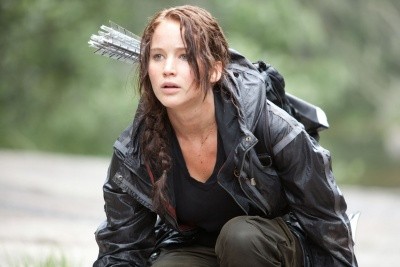 She doesn't much look 16 there. But then it doesn't look like she needs a bodyguard, either.
See more photos of Jennifer Lawrence, mostly without bodyguards »