Pranksters in Portland respond to a golf course's call for order.
The Facebook page of KGW Television in Portland, Oregon posted this photo the other day, captioned "A KGW viewer sent us this photo, saying it was taken on the Eastmoreland Golf Course, across from Reed College."
Some famous Bills shown include Bill Gates, Bill Clinton, Bill Nye and Bill Cosby.
It didn't take long before Reddit produced an updated version of the same location: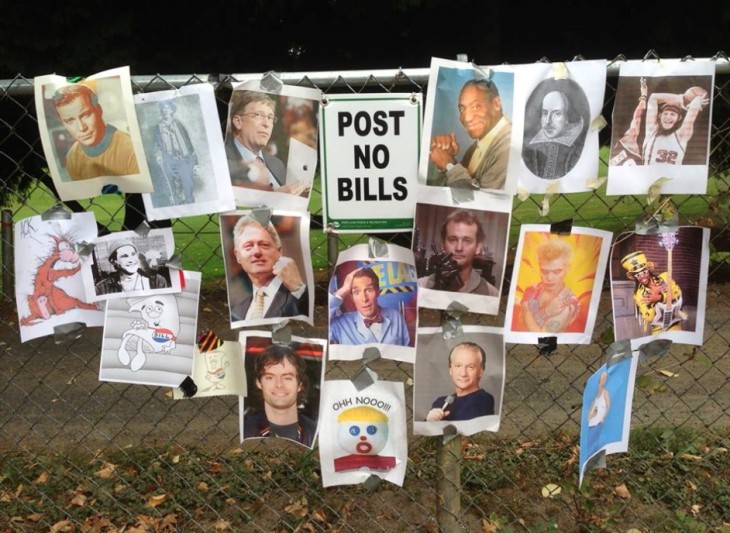 More famous Bills! Bill Shatner! Bill Walton! Bootsy Collins? Oh, right, it's William Earl "Bootsy" Collins.