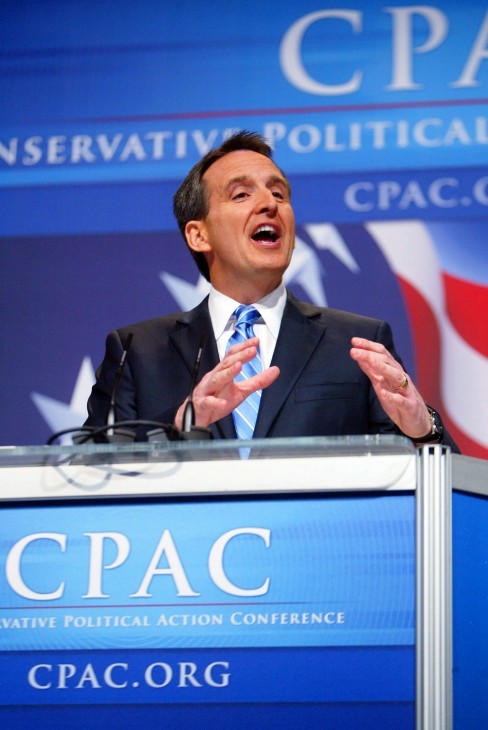 Tim Pawlenty, the former governor of Minnesota, declared today that he is forming a presidential exploratory committee for 2012.
"Declared" isn't quite right: he announced it via this video on his Facebook page:
The "freedom to work hard and get ahead without government getting in the way" — that's Pawlenty's pitch. Despite being a Minnesotan, he also name-checks two Illinois boys, Ronald Reagan and Abraham Lincoln.
Pawlenty is eight months younger than yet another Illinoisan: President Barack Obama. Pawlenty was born in November 1960 to Obama's August 1961.
With Pawlenty's announcement, we hereby inaugurate our feature on Presidential Candidates 2012. It's been a quadrennial tradition at Who2 since our 2000 list, which included Dan Quayle, Bill Bradley, and a shout-out to the now-dormant Curse of Tecumseh.
We'll add more 2012 candidates as they declare for the job. Thank you, Gov. Pawlenty, for getting the ball rolling.
See our full biography of Tim Pawlenty >>

(Photo: Carrie Devorah/WENN.com)