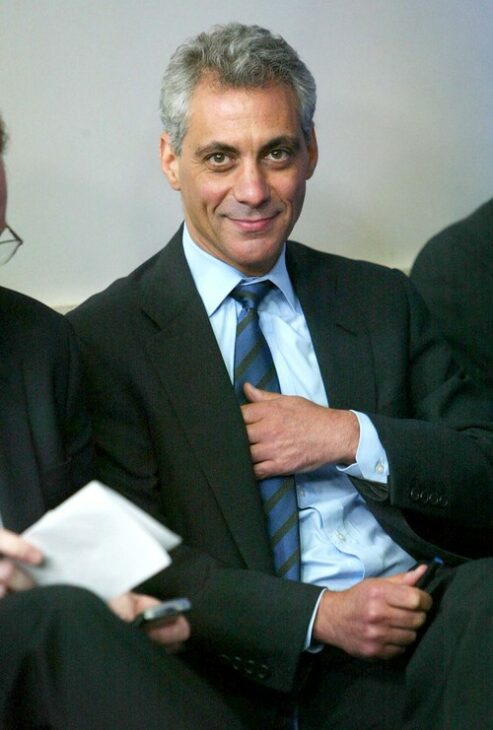 Congratulations to Rahm Emanuel, who will be the next mayor of Chicago.
Emanuel won yesterday's election with just over 55% of the vote — a margin big enough to avoid a runoff in April. He'll take office on May 16th, becoming the city's 46th mayor, first Jewish mayor, and (we're guessing) first mayor missing a finger.
Emanuel's resume now includes U.S. Congressman (2003-09), White House Chief of Staff (2009-10), and Mayor of Chicago (2011-33).
Just joshing about the 2033 part. But the mayor he's replacing, Richard Daley, has been in office for 22 years.
Now see a nostalgic photo of Rahm Emanuel in the Oval Office >>