Author Ray Bradbury has died at the age of 91.
The news was announced this morning by his family. Ray Bradbury wrote hundreds of short stories and many famous novels, including Dandelion Wine, Something Wicked This Way Comes and Fahrenheit 451.
Bradbury was known as a science fiction writer, although he wrote many fantastic tales that weren't strictly science fiction. He was a little more poetic than his peers, that post-World War II crowd of sci-fi masters that included Isaac Asimov, Robert A. Heinlein and Arthur C. Clarke.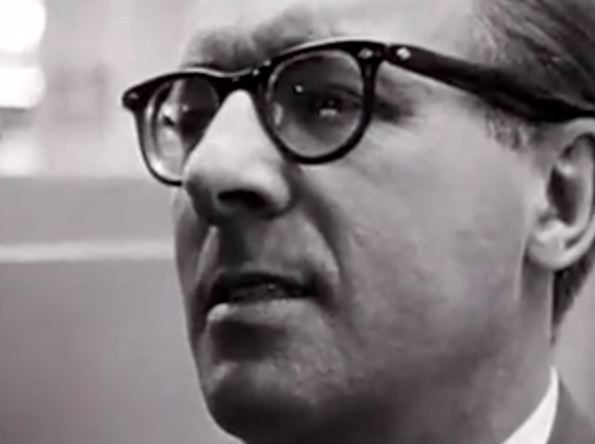 Ray Bradbury was known to be a hard worker. Parked at his typewriter in a sea of books and memorabilia, he wrote something almost every day. He didn't drive a car. He liked to perform magic tricks. He wrote thousands of letters to fans.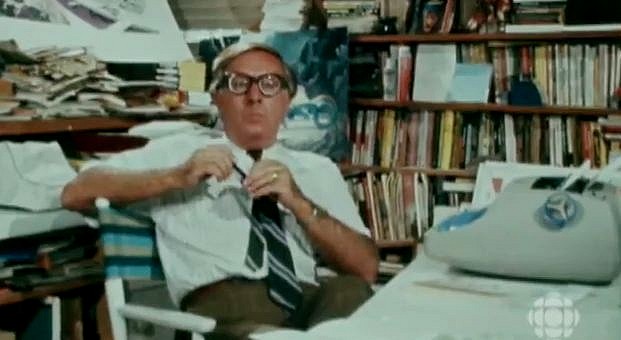 In his memory, here are two video clips from the 1960s (there are many videos of Ray Bradbury giving interviews, but most of them are recent).
For a longer, more interesting piece, watch this 1963 documentary on Ray Bradbury, The Story of a Writer:
And, gee… here's a photo of Ray Bradbury's grave. That Ray, always thinking ahead: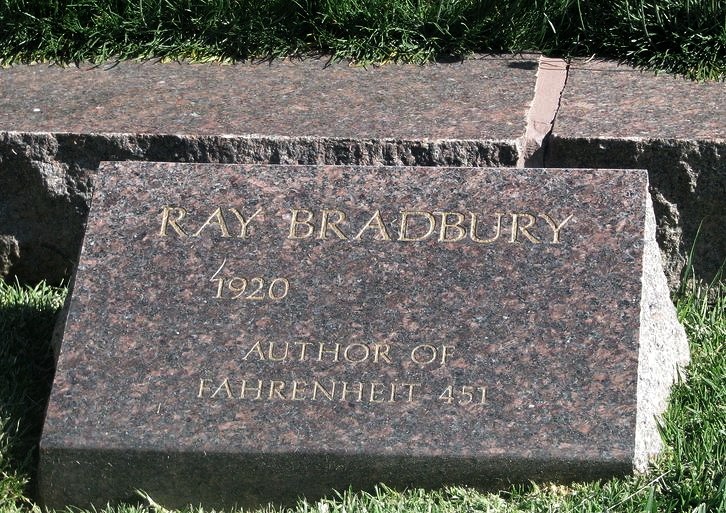 (Tombstone photo grabbed from this Flickr account, The Horror.)