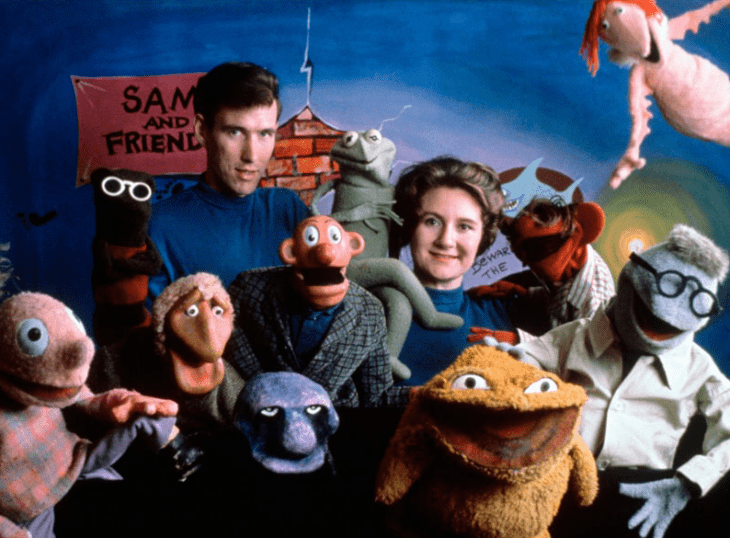 Jane Henson has died at age 78.
She was born Jane Nebel in 1934, and 20 years later she met Jim Henson in a puppetry class at the University of Maryland. When Jim Henson (still a student) was offered his own show on a local TV station, he asked Jane to join him.
It was more or less a rocket ship from there. They married in 1959 and had five kids between 1960 and 1970. By then their other children, the Muppets, were headed for stardom on Sesame Street, The Muppet Show and in the movies.
Jane Henson was "known for her keen eye for spotting puppeteer talent," says the Jim Henson Company. Here's one such story from Steve Whitmire, who was 18 and had his own UHF TV puppet show in Atlanta when he asked for an audition:
Turned out that when I called, Jane Henson was going to be flying through Atlanta the next week, because they were building the Kermit the Frog Macy's Thanksgiving Day Parade balloon at a Goodyear plant somewhere in Georgia.

…So we met at the airport. I took a trunk full of puppets and some local newspaper articles and things like that, and we talked and had dinner together in one of the airport restaurants. If I'm not mistaken, I don't know whether it was John and Heather or Brian and Heather who were with her as kids. Might have been Brian. Of course they had grown up with puppets, so they weren't impressed with puppets at all. So I'm talking to Jane about puppetry and she said, "I really hate to do this in a restaurant, but I really have to see you pull out a puppet and do something."

So I took out Otis, this character I had been doing, and the kids at the table behind me, who were local kids and knew the show and had called in before, came over to talk and we talked to them. They loved the show. Jane has told me since then, that was the reason she decided that I should be hired, the interaction with the kids.
The whole (long) interview is great. Whitmire was hired and sent to London to work on The Muppet Show, and later took over Kermit the Frog after Jim Henson's sudden death in 1990.
Jane Henson remained the matriarch of the Muppet family even after she and Jim Henson separated in 1986. And their family seems to have flourished, as this 2008 photo shows: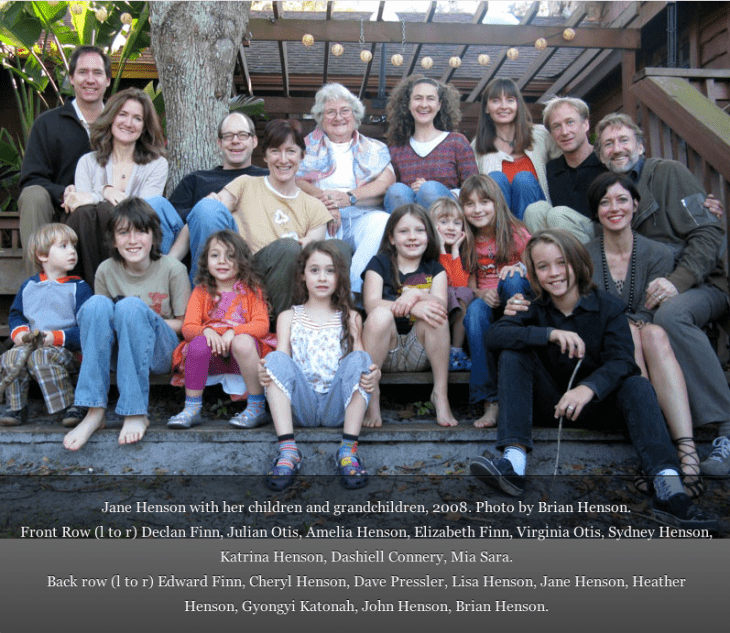 (One side note about the family: Some time back we tried to track down whether Brian Henson and actress Mia Sara were really married. This photo, along with this 2012 Brian Henson post, helps confirm it. Amelia Henson (front row, third from left) is their daughter. Dashiell Connery is Mia Sara's son with ex-husband Jason Connery, the son of actor Sean Connery.)
Farewell, Jane Henson, and thanks for many, many great years of entertainment.
See the whole Jane Henson slideshow »