At London's Orbital Comics there's an art show running called Image Duplicator. See how artists rib pop art icon Roy Lichtenstein.
London's Tate Gallery is having a retrospective show for Roy Lichtenstein, and in response (sort of) Orbital Comics is hosting a different kind of show, called Image Duplicator.
The Orbital show is for those current artists who are critical of Lichtenstein for "appropriating" real comics and turning them into fine art that now sells for millions and millionsof dollars. At the very least, they're giving Lichtenstein a good ribbing.
There's even a Facebook page dedicated to Image Duplicator, where several submissions are displayed. Like the one leading off this piece (by Carl Flint, after William Overgard), and like this one:
And, as someone on the Image Duplicator Facebook points out, few have skewered Roy Lichtenstein as well as Bill Watterson in his Calvin and Hobbes strip: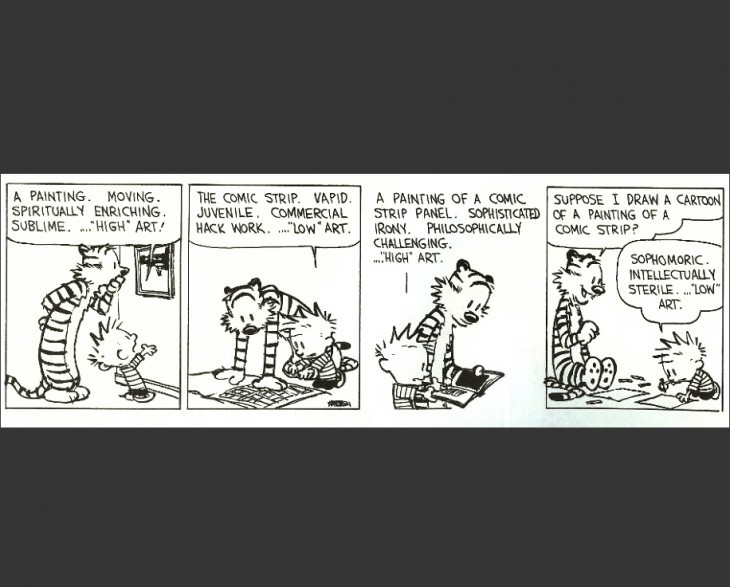 Special thanks to Robot 6 for the news of the show.
To read more, visit the Who2 biography of Roy Lichtenstein.