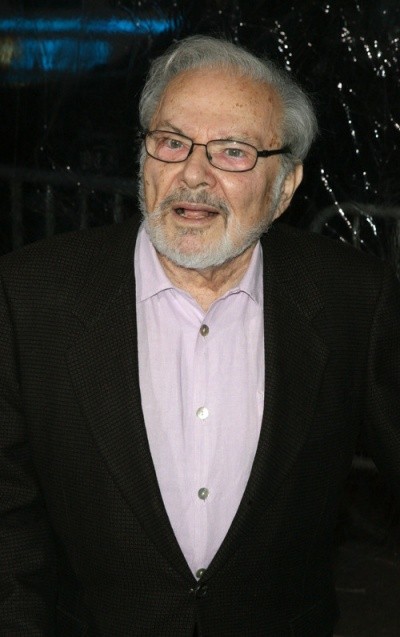 Maurice Sendak, the master illustrator who drew Where The Wild Things Are and many other books, has died at age 83.He had a stroke on Friday, says "longtime friend and caretaker" Lynn Caponera.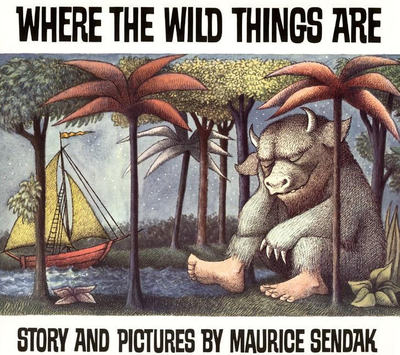 Of course Maurice Sendak is best known for his Caldecott-winning classic, which was first published in 1963.  It is truly a work of creative genius.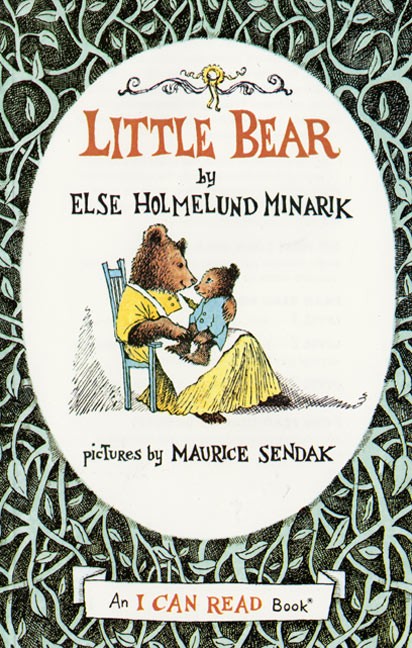 For me, though, his most touching work will always be his illustrations for Little Bear, the book series by Else Holmelund Minarik.
Little Bear is a small bear who gets into bits of gentle mischief — in many ways the opposite of Wild Thing's boisterous and recalcitrant Max. Minarik's stories were about Little Bear wanting warm clothes to play in the snow, or building a spaceship from a box, or worrying that his mother had forgotten his birthday.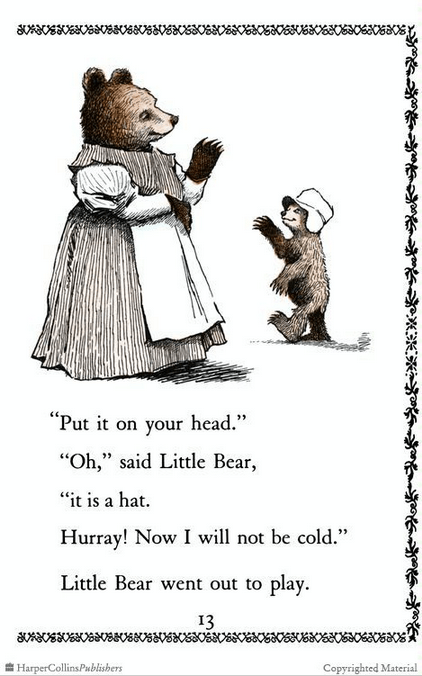 Little Bear's mama, Mother Bear, was always there with her kind wisdom and loving arms. My own mother read Little Bear to me many times when I was a child, and it was deeply touching and reassuring to me.  I felt a lot of Mother Bear in her, and a lot of Little Bear in me.  I tear up a little thinking of her line, "I never did forget your birthday, and I never will."
As with all the good children's books, the text was clean and simple, and the artwork took it right to the heart.  Sendak had the knack of drawing beautiful, warm-hearted characters who were never cloying or "cute."
Mom also liked to recite a line from another great Maurice Sendak book: "Sipping once, sipping twice, sipping chicken soup with rice."
Sendak's work has been called melancholy, and perhaps the miracle is that it wasn't more so: He was born in New York but his parents were Jewish immigrants from Poland, and many of his extended family died in the Holocaust during WWII.
Fresh Air has a nice tribute page up for Sendak, with recordings of his interviews with Terry Gross and some excerpts in text.
Here's Sendak in 2003:
"You know who my gods are, who I believe in fervently? Herman Melville, Emily Dickinson — she's probably the top — Mozart, Shakespeare, Keats. These are wonderful gods who have gotten me through the narrow straits of life."
And then:
"I have nothing now but praise for my life. I'm not unhappy. I cry a lot because I miss people. They die and I can't stop them. They leave me and I love them more. … What I dread is the isolation. … There are so many beautiful things in the world which I will have to leave when I die, but I'm ready, I'm ready, I'm ready."
It's funny to grow up and realize that those magical works of your childhood were created by real, complicated human beings full to the brim with their own laughter and sorrows.
So long, Mr. Sendak. Thanks for Little Bear and for so many other wonderful works.
See our biography of Maurice Sendak »