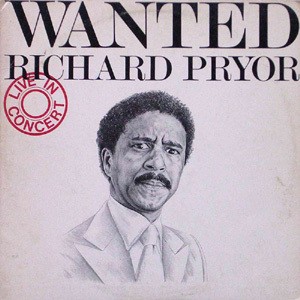 Surprising but true: Richard Pryor died only five years ago today, on 10 September 2005, of a heart attack. He was only 65. Seems like he's been gone longer, maybe because he faded from view during his long struggle with multiple sclerosis.
In honor of Richard Pryor's deathday, here's "The First Black President," a sketch from his short-lived 1977 series The Richard Pryor Show. It starts slow but picks up at about the 2:30 mark. (In those days, they could take three minutes just to set the stage.) The big finish is worth waiting for.
Hard to believe this show was on NBC in 1977, on Tuesday nights at 8 pm, opposite the toothless Happy Days and Laverne and Shirley. (On Monday nights that slot was Little House on the Prairie; on Wednesdays it was Grizzly Adams.)
Bonus points to the network executive brave enough to give Richard Pryor his own show, if only for four episodes.