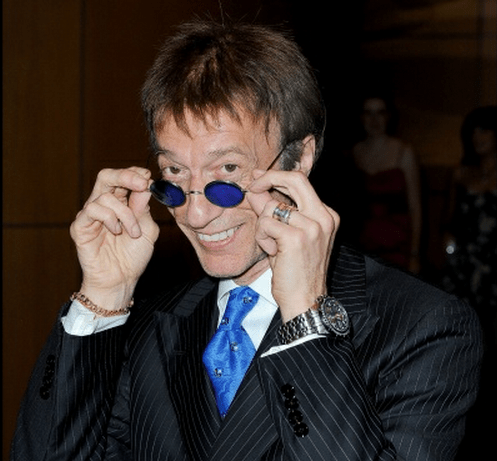 Robin Gibb, one-third of the Brothers Gibb — otherwise known as the Bee Gees — has died in England at age 62.
He had battled colorectal cancer in the last few years.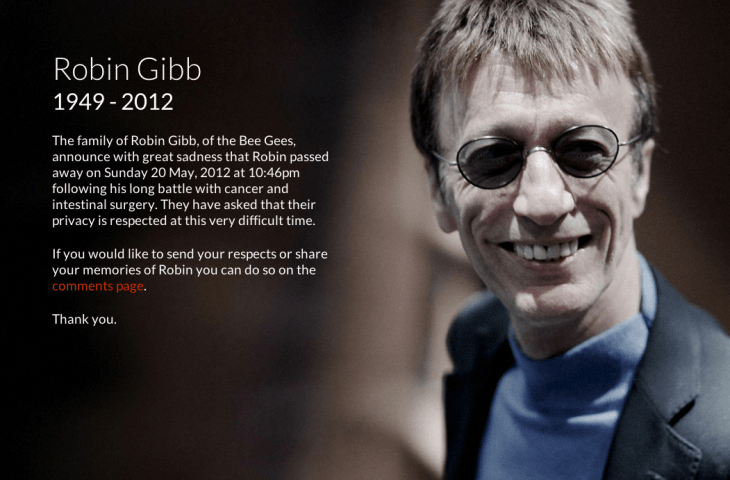 (As a biographer I really appreciate the family's clear statement of his date, time and cause of death.)
Robin Gibb and the Bee Gees are being fondly remembered in Australia, where they formed the band in their teen years:
"Their accomplishments have been monumental. Not only have they written their own No.1 hits, but they wrote huge hit records for Barbra Streisand, Diana Ross, Dionne Warwick, Celine Dion, Destiny's Child, Dolly Parton and Kenny Rogers; the list goes on and on.

"What must also be said is Robin had one of the best white soul voices ever. He was singing lead on his first No.1 when he was 17, that was Massachusetts."
Here's how the Bee Gees looked back in the day: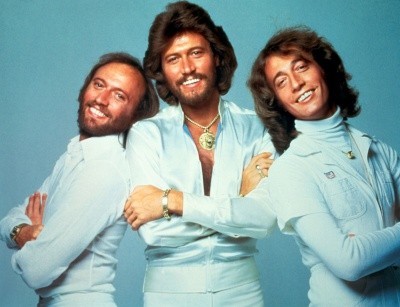 That's Robin Gibb on the right, with brothers Maurice (at left) and Barry Gibb. Robin and Maurice were twins, but not identical. Barry was older by three years. Maurice Gibb died in 2003.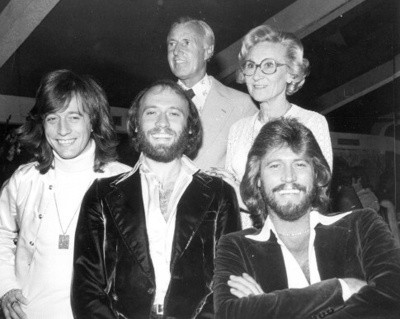 Here they were with their parents, Hugh and Barbara Gibb, back in 1979. A nice shot.
See many more photos of Robin Gibb »