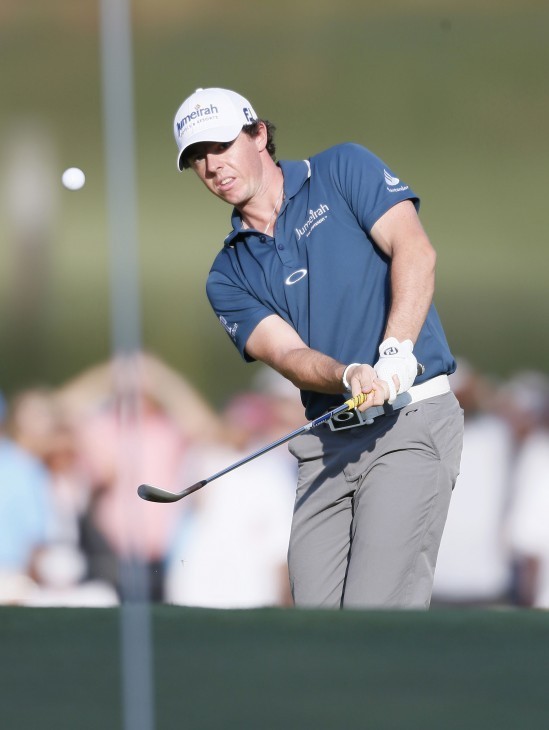 Our Rory McIlroy biography is now live.
Just who is Rory McIlroy? He just won the PGA Championship, first of all. Earlier this summer he won The Open Championship (that's the British Open to you and me) to become only the third golfer ever to win three majors by age 25. The others were Tiger Woods and Jack "the Golden Bear" Nicklaus, so all McIlroy needs now is an animal nickname. (The Irish Wolfhound?) Nicklaus, for his part, just called McIlroy "an unbelievable talent."
Rory McIlroy has been in the news this year for all kinds of reasons, from his engagement to, and then breakup from, tennis star Caroline Wozniacki, to his dad's big £50,000 win on an old 500-1 bet that Rory would win the Open Championship by age 25. Mainly, though, he's making news through his golf. Good luck to him.
See our full biography of Rory McIlroy »