How many ads, promotions and odd themes can you work into one Santa Claus photo?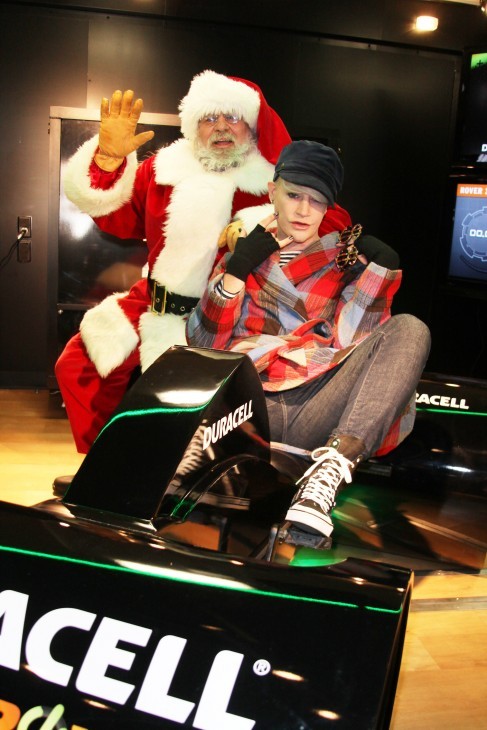 Here we have jolly old St. Nick posing with Richie Rich, the club kid-turned-fashion maven.
Santa is wearing work gloves because this is the "Duracell mobile smart power lab," parked in Manhattan's trendy Meatpacking district. The goal is to "collect human-generated power from the Meatpacking district to light up the 2011 numerals in Times Square."
No explanation for why Mr. Rich is flashing the ol' reverse devil horns while pedaling, but it all looks like innocent fun. Here's hoping there's enough energy left over to light Rudolph's nose.
Photo: PNP/WENN