This charming video of Scarlett Johansson trying out for the 1995 film Jumanji is making the rounds:
She didn't get the part. Instead it went to Kirsten Dunst, who in those days was hogging up all the prime kiddie roles: in Jumanji, in Little Women (the Winona Ryder version) and, of course, the juicy part with Brad Pitt in Interview With The Vampire.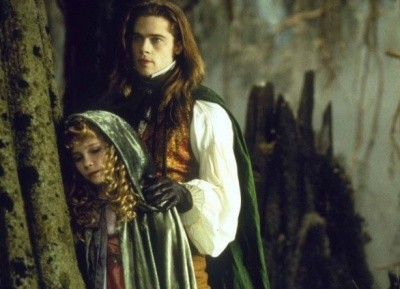 So Dunst jumped out to the early lead, but it all worked out for Scarlett Johansson. That same year she did get a small role in the crime thriller Just Cause (opposite Sean Connery and Laurence Fishburne). Eight (!) short years later she was flirting with Bill Murray in Lost In Translation.
We aren't even sure Johansson is 10 in this clip; she could be 9. She was born in November 1984, and Jumanji came out in December 1995, so Johansson turned 11 just before the film's release. Given feature production timelines, it's possible this casting session was before her 10th birthday in 1994.
She's cute, in any case. Fun to see the signature Scarlett Johansson head tilts and lip-presses in their protozoan stages.
See our Scarlett Johansson biography »
{ Hat tip: Daily Beast }