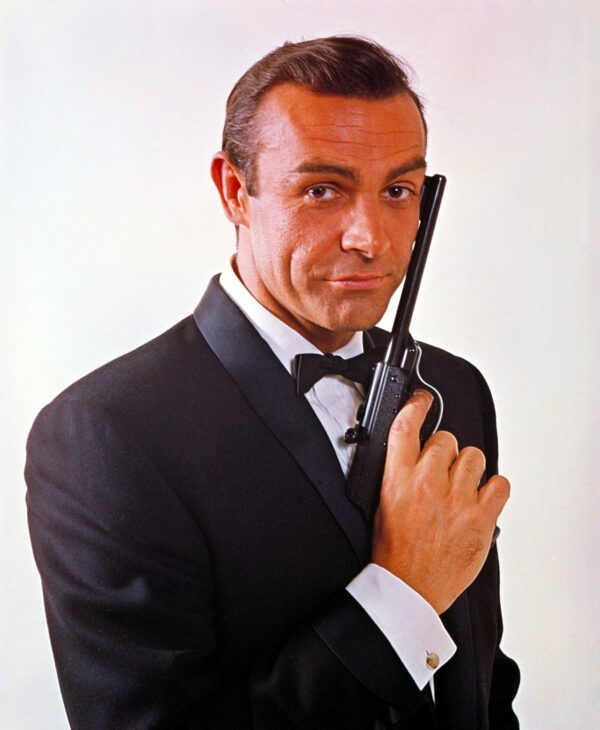 2020 has been a rough year for the women of Goldfinger, and now it's officially a rough year for Sir Sean Connery, too. The fabled actor died overnight in The Bahamas, aged 90.
No cause of death (or exact date) has yet been reported. Sean Connery "died peacefully in his sleep, while in the Bahamas, having been 'unwell for some time', his son said," per the BBC. That's Connery above in his most famous role, the superspy James Bond, in the 1963 film From Russia With Love.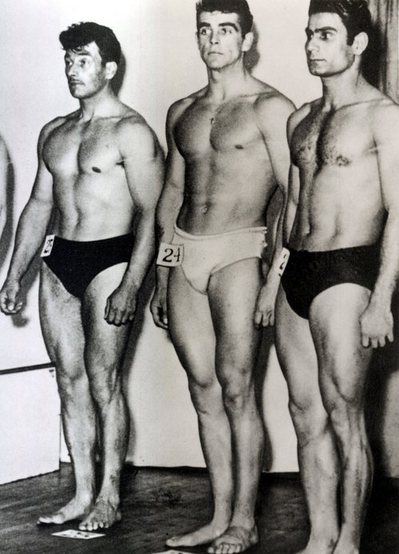 Given his later international fame and even knighthood, it's easy to forget that Sean Connery came up the old-fashioned way: the hard way. He quit school at age 13, knocked around, joined the Royal Navy at age 16, knocked around again, and finally found his footing as a bodybuilder. (He's at center in this photo, number 24. Looking good! As an aside, here's a fascinating deep dive into his bodybuilding credentials.) He went to London in 1953 to compete in the Mr. Universe pageant, and while there he landed a job in the chorus of a stage production of South Pacific. By 1957 he was taking small roles in four different films. Five years after that he was an international star when his first Bond film, Dr. No, turned into a worldwide hit.
A
whole lot
has been written about Sean Connery and James Bond and how they were a swell combination. But all you really need is to watch this clip from the opening of
Dr. No
, where Connery-as-Bond is revealed for the first time. No actor, and no character, ever had a more flattering curtain-raising moment than this.
There's a fascinating book to be written about the backstories of the actors who became stars in the 1960s and 1970s: the Sean Connerys and Charles Bronsons who dropped out and lived rough, the Ernest Borgnines who fought in World War II and then used the GI Bill to take acting classes. The pathway up was tough in those days.
But Connery managed something even tougher: having become known and beloved worldwide as James Bond, he then broke free of the role for another three decades of acting in films like The Man Who Would Be King (with his chum Michael Caine) and the Cold War submarine drama The Hunt for Red October. He turned up as the father of Indiana Jones in Indiana Jones and the Last Crusade. He even won an Oscar in 1988 as best supporting actor, for playing a wily old Irish Chicago cop in The Untouchables.
He became Sir Sean Connery after he was knighted in 2000, near the end of his acting career. The League of Extraordinary Gentlemen in 2003 was his last onscreen role, and he announced his retirement in 2006. Quite a career.
As his Goldfinger co-star Honor Blackman once said fondly of Connery, "If you're going to mess about with somebody, he was a good person to mess about with." ​Salute!
See our full biography of Sean Connery »