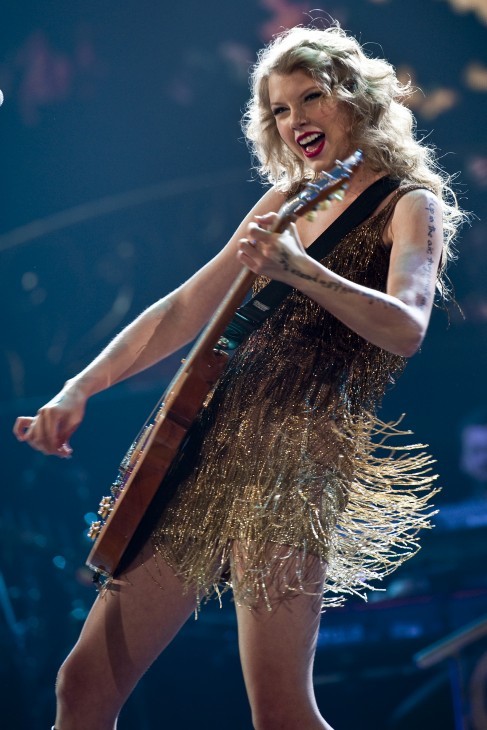 Here's pop star Taylor Swift singing in Chicago last week during her Speak Now world tour.
You may notice something odd about her arms and hands. That's because Swift often paints the number 13 on her hand before concerts.
"I was born on the 13th. I turned 13 on Friday the 13th. My first album went gold in 13 weeks. My first #1 song had a 13-second intro. Every time I've won an award I've been seated in either the 13th seat, the 13th row, the 13th section or row M, which is the 13th letter… Basically whenever a 13 comes up in my life, it's a good thing."
Heartening news for antitriskaidekaphobians everywhere.
Swift has also begun writing snatches of song lyrics down her left arm.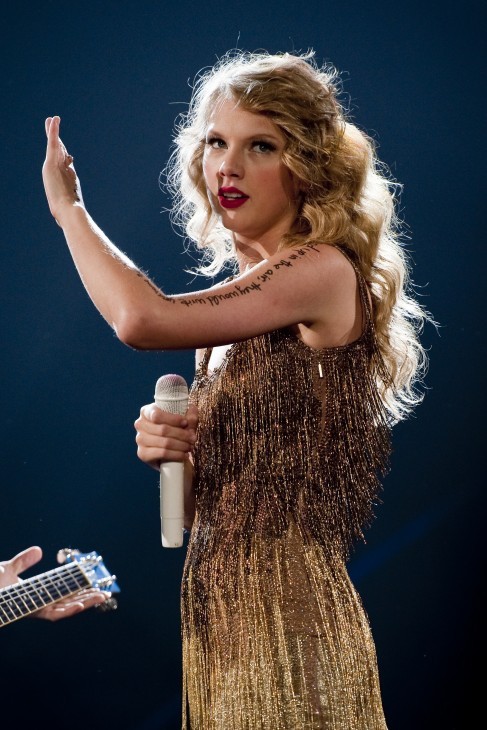 Not her lyrics — they're lyrics from other performers she likes. This one is from the song Christina by Patti Griffin: "And up in the air, they would write your name there, but love would fall to pieces in the rain."
Now see more photos of Taylor Swift »
{ Photos: Ray Garbo / WENN }