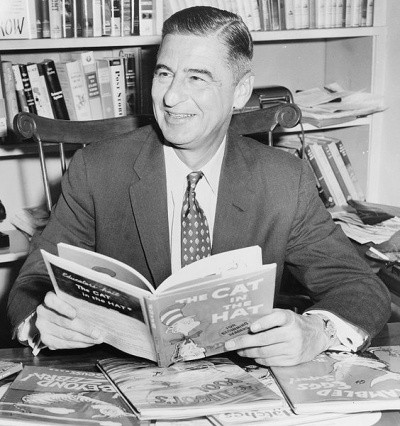 Dartmouth has named its medical school for Dr. Seuss, thanks to mega-donations from his family.
As part of the deal, course names will also be changing. Here's a sample:
Horton Has a Hearing Loss

Green Eggs and Cholesterol

There's a Wocket in my Prostate

Treating Cancer of the Lorax

Oh the Places You'll Bloat!

Bartholomew and the Oophorectomy

The Cat in the Hat Gets a Bipolar Diagnosis

And To Think That I Saw It on Methemoglobinemia Street

Did I Ever Tell You How Lumpy You Are?
See our biography of Dr. Seuss »